Jennifer O'Briant, an educator with 25 years of experience working as a teacher and school administrator, has been chosen to serve as principal of the Carolina Community Academy, an innovative school for K-2 students at North Elementary School in Roxboro, North Carolina.
O'Briant, a Person County native who has worked in her home county and in neighboring Caswell County for most of her career, most recently served as principal of Oakwood Elementary School in Yanceyville for the past six years. She was named the Caswell County Schools Principal of the Year in 2017-2018.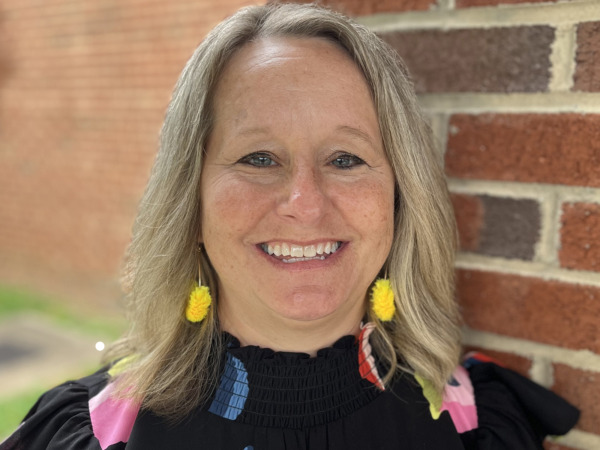 The Carolina Community Academy is a partnership between the University of North Carolina at Chapel Hill and the Person County School District. The UNC School of Education will lead a cross-campus coalition to provide services and opportunities in conjunction with Person County Schools in the academy at North Elementary School.
The North Carolina General Assembly passed a law in 2016 that directed the UNC System to create nine laboratory schools in partnership with public school districts. Carolina Community Academy will be the ninth to open across the state.
"I am excited about the unique opportunities the partnership with UNC-Chapel Hill and Person County Schools is going to provide for the students and community of Carolina Community Academy," O'Briant said.
O'Briant begins work as principal on July 1. The inaugural class of students will start at Carolina Community Academy on Aug. 29 and include two kindergarten classrooms with 15 to 19 students per class. The school will expand to include first and second grades in future academic years.
"We are thrilled to have Ms. O'Briant join the Carolina Community Academy team," said Fouad Abd-El-Khalick, dean and professor at the UNC School of Education. "Her selection followed a competitive process that attracted many highly qualified candidates. We look forward to working with Ms. O'Briant to make this new school highly successful."
The academy was designed as a "school within a school" to provide a seamless transition for students at North Elementary. After finishing second grade at the academy, students will simply move down the hall to begin third grade with the same classmates at North Elementary.
"As our partnership progresses, we look forward to working with Ms. O'Briant and the entire Carolina Community Academy to ensure the success of all of our students," said Rodney Peterson, superintendent of the Person County School District. "We are also excited about the opportunities and experiences that this partnership will be able to provide for our students."
The academy will function as a classroom setting similar to many others found throughout the state while working to integrate evidence-based classroom practices and innovative approaches, improved and integrated curriculum, social-emotional learning and robust wraparound services to best support the students.
O'Briant has served in several educator roles. She spent 15 years teaching in Person County at Helena Elementary and Bethel Hill Charter School. During her time with Person County Schools, she also served as the media specialist at North End Elementary.
For the past nine years, she has been with Caswell County Schools. She served as assistant principal at Bartlett Yancey High School and most recently as the principal of Oakwood Elementary.
O'Briant obtained her bachelor's degree in elementary education from UNC-Wilmington, a master's degree in library science from N.C. Central University, and a master's degree in school administration, also from NCCU.
She was a National Board Certified teacher from 2005 to 2015.
O'Briant grew up in the Person County town of Timberlake. She lives in Roxboro and has two daughters. One is a rising junior in East Carolina University's School of Nursing and another is a rising senior in the Person County Schools Virtual Academy.