MEITE Coursework
MEITE students take a combination of core and concentration courses, which allows their learning experiences to be customized to their individual interests. Even with such a diverse catalog of courses available to them, a common thread cutting across the courses is that students complete projects, assignments, and learning experiences that are innovative and prepare them for industry-based success. Examples of these projects are:
Student Projects
A major component of the MEITE program is focused on "making things" and this page highlights student-led projects. Each of these projects utilized Design Thinking and collaboration to create it! While some of the projects are ongoing and others have come to an endpoint, they each are unique to the MEITE program! We encourage you to click the links and explore the projects!
Established Spring 2020
This website allows educators to click an ISTE Student Standards and see how to teach it!
The ISTE Standards website was designed by students in EDUC 789 during the spring of 2020. The idea was simple but the project was monumental! With the state of North Carolina adopting the ISTE Student Standards to be taught starting in the Fall of 2020, this website was created for educators to click an ISTE Student Standard, along with a Grade Level, and/or Content Area and then locate instructional ideas for implementing that standard in their classroom. In addition, each instructional idea is paired with free edtech that educators will need to blend the standard into their lesson. Though this website began in the spring of 2020, it continues to be developed!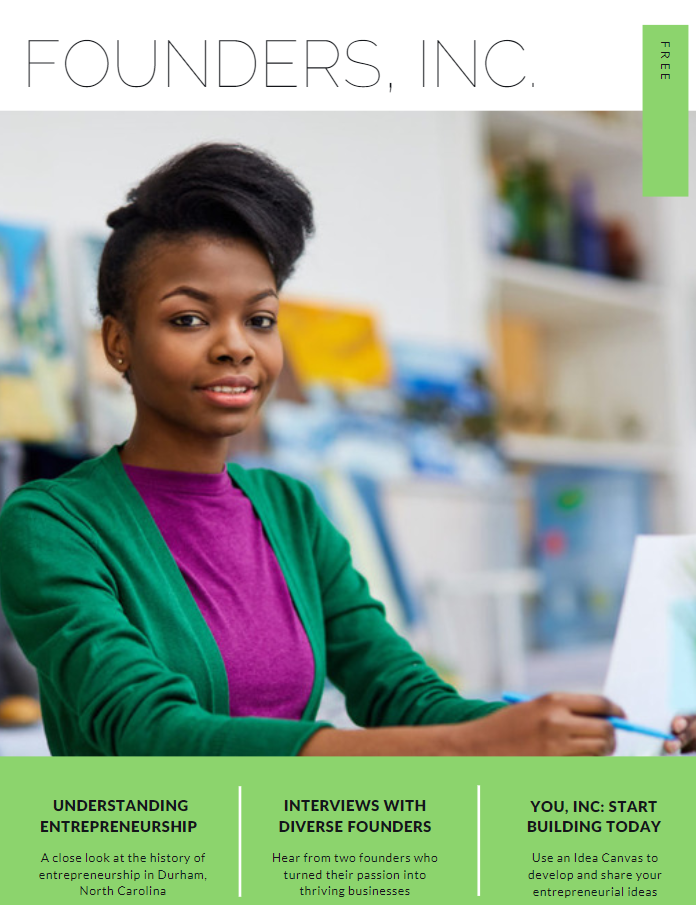 An ePublication established Spring 2020
After COVID-19 impacted plans for an entrepreneurial summer camp, graduate students Daisy Magnus-Aryitey and Paige H. created an entrepreneurial field guide to mail to the 50+ students who could no longer attend. Called "Founders, Inc.," the first edition features articles on entrepreneurship, interviews with local success stories, and activities like crossword puzzles and entrepreneurial writing activities.
MEITE's eBook Series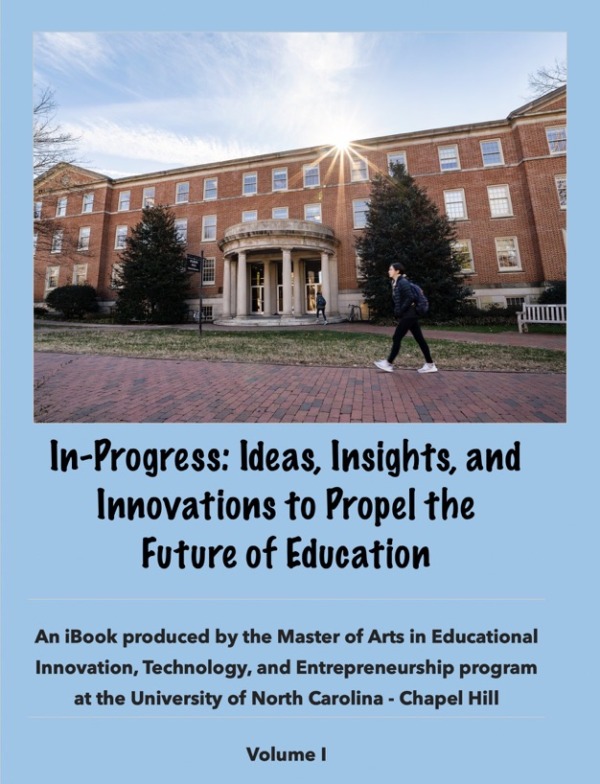 Each cohort publishes their own volume of In-Progress: Ideas, Insights, and Innovations to Propel the Future of Education, and all students in EDUC 767 have the opportunity to publish a chapter. The chapters are a place where students get to explore a "wicked problem" though the lens of design thinking and share their ideas. The iBook link to published volumes are below, and students retain the copyright for their chapter.
Access the In-Progress series here.