Two groups of School of Education students did student teaching in Hamburg, Germany and in Bergen, Norway.
Thirteen students are in the Hamburg group, which is being led by Bjorn Hennings. Students in the Germany cohort are Todd Andersen-Goldsworthy, Casey Bagaasen, Amy Carruthers, Jennifer Earnest, Maria Elizabeth Evans, Gabrielle Fernandez, Alicia Jones, Taylor Moore, Areale Smith, Kelly Elizabeth Tessitore, Leslie Hillman Welsh and Alice Xu.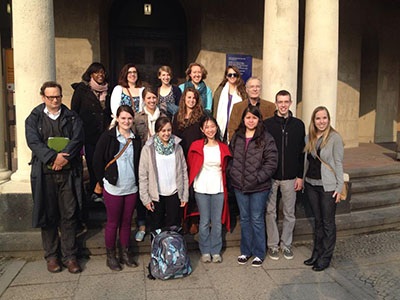 Student Bloggers in Germany:
Kelly Tessitore
Leslie Welsh
Amy Carruthers
Taylor Moore
Casey Bagaasen
Alicia Jones
Jennifer Earnest
Alisha Long
Four students are in Bergen, in a trip led by Rebecca New. On the Bergen trip are students Mary Couch, Julie Doran, Susanna Lambert and Meredith Pendry.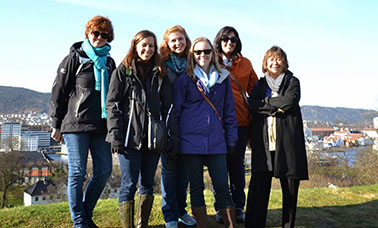 Student Bloggers in Norway: