Carolina's Master of School Administration program has a long record of preparing educators for leadership roles in schools and communities.
The MSA program's course of study is aligned with state and national association standards. Completion of the program leads to eligibility for licensure as a K-12 principal in North Carolina and qualifies one for principal licensure in most states. Carolina's MSA program includes a rigorous internship experience in which students work in a leadership or school executive position.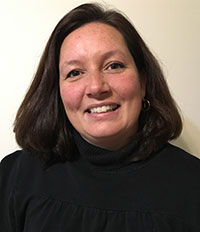 Jaimi West

Jaimi West is an experienced elementary teacher who is interning at McDougle Middle School in Chapel Hill.
Why did you choose UNC-CH for your MSA degree?
I had several current administrators recommend UNC's program for the social justice focus. I relied on the experience of these trusted mentors to help me choose the program that could mold me into the type of leader I wanted to be. Overwhelmingly, the course titles for the UNC Master's program reflected topics that I felt I needed to truly make a difference as a school administrator.
How has the program affected you professionally (coursework and internship)?
The program has helped me form an identity as a leader and helped me determine what I value and how I want to lead a school. The program made me aware of the social context of education and how high-quality leaders can make a difference in the life of a student. The members of my cohort became a source of inspiration and support as I worked through the classes and coursework. Since I had the same individuals in all my classes, we really developed a collaborative atmosphere. The projects and coursework have been applicable and meaningful to my internship and I know I will have a lifelong support group with my cohort members.
What are your future goals as an educational leader?
My goals as an educational leader are to create a learning environment where all students grow academically, socially and emotionally. I also want to create a professional environment for teachers where they work collaboratively to develop and implement an engaging environment for all students in their classrooms. In addition, I want all families and community stakeholders to know they are a valued part of the learning community.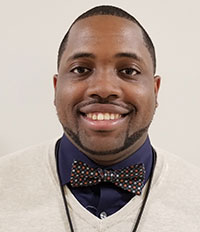 Edward Pegues

Edward Pegues is an experienced middle school teacher who is interning at Carrboro High School in Chapel Hill, where he was recently named an assistant principal.
Why did you choose UNC-CH for your MSA degree?
UNC Chapel Hill was an easy choice to make when I was accepted to their MSA program. UNC has a reputation of being the best, and I wanted to be a part of a rich legacy that has molded great leaders for years in the School of Education.
How has the program affected you professionally?
This program has help me understand school leadership from a completely different perspective. I value the field experience and the different viewpoints from quality professors that have experience in the field. A couple of the topics that I appreciate the most are learning the importance of being a instructional leader for a school and how that impacts student learning. I also enjoyed learning the importance of educational law in the school setting.
What are your future goals as an educational leader?
My future goal is to become a school superintendent to create strong initiatives that will influence public schools in a positive way for all students.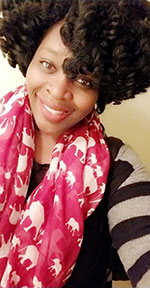 Kirtisha Jones
Kirtisha Jones is an experienced elementary school teacher who is interning at Northside Elementary School in Chapel Hill this year, where she was recently named Assistant Principal.
Why did you choose UNC-CH for your MSA degree?
I knew UNC was the right fit for me without truly knowing why. There are two great universities I admire in my state, and I have had the opportunity now to attend both of them. I received my Bachelor of Arts from North Carolina Central University, and I will attain my Masters of School Administration from the University of North Carolina at Chapel Hill. I knew that I wanted to have both of these prestigious accomplishments, but now I also know that Chapel Hill was the only place for me on this journey. The commitment to social justice in UNC's School of Education is truly what every school leader needs who plans to fully serve each and every student that walks the hallways of their schools, and truly empower every educator within the classrooms of their schools. Approaching our coursework through this lens and provoking us to look at ourselves, our practices, and our own biases in education was not easy, but was absolutely necessary. We all leave UNC with the knowledge we need to do the work as school leaders, but also with an understanding that it cannot be done without a commitment to the work of social justice. Your WHAT is always more impactful when you know your WHY.
How has the program affected you professionally (coursework and internship)?
I always knew I had the skill set and the heart for this work, but now I have the knowledge, credentials, and social justice lens necessary to put my skills into action. I have the confidence to know that I CAN and WILL do great work as I step into this new position. I believe the relationship and connections that I have forged not only with my cohort, but especially with my professors and university supervisor is absolutely invaluable. We have the best of the best school leaders in our corner, and I have a lasting bond with a unit of passionate leaders who proudly beat the drum of social justice within my cohort who are absolutely unparalleled. I believe wholeheartedly within our work we will be able to collaborate, discuss, learn, grow, and hold each other accountable even as school leaders; because UNC fostered an environment built on comradery rather than competition. My professors and university supervisor have given me exactly what I need, and trust me, at a moments notice are willing to pick up the phone and lend their years of experience and knowledge to help us process through new challenges we may face.
What are your future goals as an educational leader?
I am currently serving as the Assistant Principal of Northside Elementary School, here in Chapel Hill. My passion is to help empower teachers who have the passion to empower students. In addition, I plan to further my education by pursuing my Doctorate of Education, become a principal in the future, and hopefully continue to follow the path set out for me and have the greatest impact in education possible. I was born to do this work. This is my purpose, and no matter in what capacity, I plan to always work purposefully within my purpose.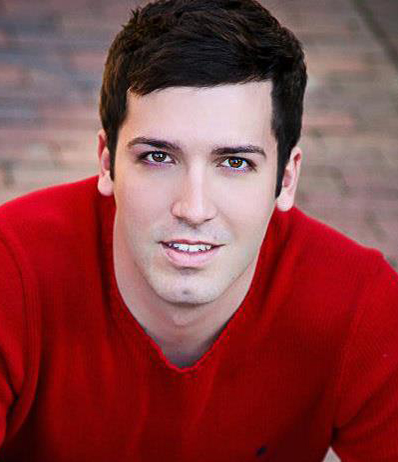 Stephen Rayfield-Bates
Stephen is an experienced middle school teacher who is interning at Morris Grove Elementary School in Chapel Hill this year.
Why did you choose UNC-CH for your MSA degree?
I chose a UNC MSA because of UNC's focus on social justice and the School of Education's commitment to that great and important calling. The coursework in the MSA at UNC is framed completely within a social justice context, and in the times we are currently living and working in education, our learning and research absolutely should be justice oriented. UNC's reputation for rigor and excellence opens so many doors for us. The opportunities here are limitless and the work is of paramount importance.
How has the program affected you professionally?
My background in education consists of a lot of research and practice in diverse learners, equity, social justice teaching, and Restorative Practices, so this program and this Institution were exactly what I wanted and needed. The coursework is designed to be a rigorous examination of everything that we know (or think we know) about our education systems. The policies, the history, the curriculum, and the politics of who we are and how we became what we are is explored and challenged. What I valued most, I think, was the discourse that was exchanged between my cohort members and professors. You can know something superficially, but it is another thing entirely to discuss and debate it articulately, fluently, and eloquently. That is a different kind of expert knowledge. That is what the UNC MSA encourages and expects of its candidates.
What are your future goals as an educational leader?
I learned a long time ago in my career and life to have the drive, determination, and focus, but to be open to the many actualizations of what my "future goals" can become. I have been fortunate enough to land here on my journey, to be doing something that I love and believe matters, but I can't say that it looks like what I imagined it would five or ten years ago. If I paint my goals broadly as to what I will be doing as an educational leader, I know that it will always involve teaching. I will be a school-based leader, too, and I have a great passion and excitement for that; however, I always remain a teacher and advocate. In the not-so-distant future, too, I would love to teach in a teacher preparation program to meet, guide, inspire, and direct those who, like me, believe this profession to be so extraordinarily important for all children and all people.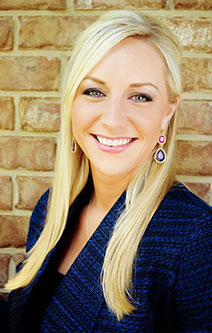 Kelly Parks
Kelly is an experienced elementary teacher and instructional coach, and will complete her internship as an assistant principal in Orange County Schools.
My name is Kelly Hall Parks and I've been a part of public schools in North Carolina for twelve years. My teaching experience is in the upper elementary setting prior to spending two years as an academic coach pursuing my Master's of School Administration. I am currently an Administrative Intern at A.L. Stanback Middle School in the Orange County School System. My experience has been phenomenal and I am grateful for the mentorship and guidance that UNC and the school system have provided.
Why did you choose UNC-CH for your MSA degree?
The reputation of UNC is phenomenal and I wanted to be a part of the change that they are pioneering for education in North Carolina. I was referred to this program by many colleagues who are thriving from the expertise and wisdom of the professionals leading these graduate courses. Not only does the MSA program at UNC prepare you for leadership, but it allows you to be empowered in your beliefs as an educator.
How has the program affected you professionally (coursework and internship)?
This program has allowed me to stretch my thinking in ways that are invaluable. While the coursework has provided opportunities for research and in-depth exploration of educational practice and curriculum, the expertise from my cohort and professors has really grown my vision as a leader. Throughout my internship my former professors and supervisor have been critical in my growth and conviction in my practice.
What are your future goals as an educational leader?
My goal as an educational leader is to create a space where teachers are confident and strategic in their work to bring every child a vision of success. I have a passion for the growth and development of educators to be strong in their pedagogy and advocates for every child and their families. Education isn't just what we do; it's who we are.