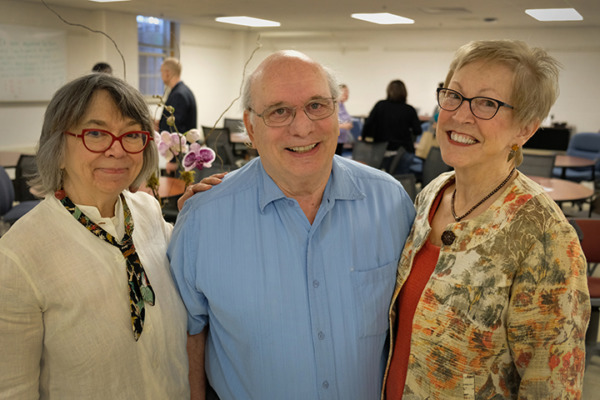 Five members of the School of Education faculty have retired after providing years of service to the School and the field of education — John Galassi, Catherine Marshall, Rebecca New, George Noblit, and Sharon Palsha.
"We are indebted to these scholars who among them have served a combined 138 years to our community," said Fouad Abd-El-Khalick, dean of the School of Education. "They have mentored countless numbers of students, in many cases continuing to serve as mentors as our graduates built their careers. They have also helped establish Carolina as a leader in discovering and putting into practice new understandings and innovations in the field of education."
John Galassi
John Galassi joined the School of Education in 1973, devoting 46 years to help create and lead the School Psychology and School Counseling programs.
Galassi helped establish the Strengths-Based School Counseling model for the school counseling profession, a model that emphasizes promotion of students' strengths over problem reduction and prevention. The model, as incorporated into school counseling programs, emphasizes positive approaches for school counselors to support asset-building capacities of school environments, while emphasizing evidence-based interventions and practice.
In recent years, Galassi devoted his scholarship on researching and extending the application of this framework within the school counseling profession.
Among his honors, Galassi was named a Fellow of the American Psychological Association, the American Psychological Society, the American Association of Applied and Preventive Psychology and the Behavior Therapy and Research Society.
At the School of Education, alumni of the School Counseling program established the Galassi-Brown Advocacy Award, named after Galassi and former faculty member Duane Brown. In addition to honoring Galassi and Brown, the annual award recognizes a student in the School Counseling program who has been the greatest advocate for children, schools and the profession.
Catherine Marshall
During a 40-year career, Catherine Marshall helped establish two fields of study: the politics of education, and feminist critical policy analysis.
Marshall, who worked at the University of Pennsylvania, Vanderbilt University, and Harvard University and before joining the Educational Leadership faculty at Carolina in 1991, has written extensively and taught courses on the politics of education, gender and policy, social justice
leadership, and qualitative methodology. Among her influential books are "Reframing Educational Politics for Social Justice" and "Critical Feminist Policy Analysis."
Marshall's leadership in pressing for the study of how politics affects the educational landscape is reflected in her being elected the first woman president of the Politics of Education Association.
Marshall's honors include the Campbell Lifetime Achievement and Contributions Award from the University Council for Educational Administration, the Politics of Education Association's Bailey Award for Intellectually Shaping the Field; and the Willystine Goodsell Award for scholarship and activism on behalf of women and girls, from the American Educational Research Association.
She has been elected to offices in the Politics of Education Association and the American Educational Research Association. Marshall also has led Leadership for Social Justice, an international scholar/activist organization pushing for more equity-oriented school leadership.
Marshall is working on a new book, "Educational Politics for Social Justice Leaders."
Rebecca New
Rebecca New, who taught at the School of Education for 11 years, is a widely sought-after expert and presenter on early childhood topics, particularly the Reggio Emilia philosophy for preschool and primary education. She regularly presents across the U.S. and around the world, including having given lectures in 16 countries.
New started in education as an elementary school teacher in 1968, working in segregated schools in Florida. She taught at three universities before coming to Carolina: Syracuse University, the University of New Hampshire and Tufts University.
New earned a doctorate at Harvard University in comparative child development, studying Italian infant care, forming the basis for her expertise on the Reggio Emilia philosophy of early childhood development.
Her advocacy for the Reggio Emilia philosophy and its interpretation of children's rights and principles of civic engagement helped communities and educators around the world create engaging, meaningful learning environments for children.
George Noblit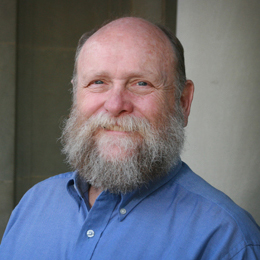 George Noblit retired from the School of Education after teaching at the UNC-Chapel Hill for 40 years, a career in which he pioneered the use of ethnographic research to study schools and other educational scenes. He also mentored dozens of graduate students and continued collaborating with them during their careers.
Noblit began his career as a sociologist in the 1970s. While working on his Ph.D. in sociology at the University of Oregon, he conducted research on crime, delinquency and deviance that led to a focus on the impact of schooling on the futures of youth.
Noblit, with co-author Dwight Hare in their 1988 publication of "Meta-Ethnography: Synthesizing Qualitative Studies," developed a research method for gathering and analyzing data from multiple qualitative studies to uncover patterns unseen in individual studies. Since then, the meta-ethnography process has been cited by more than 2,800 scholars and is now used in other fields, including in the study of health services.
Earlier this year, Noblit was honored with the Lifetime Achievement Award for Distinguished Contributions to Social Contexts in Education Research during the American Educational Research Association's annual meeting.
Noblit also was selected by the Society of Professors of Education for the 2016 Mary Anne Raywald Award, which recognizes people who have made extensive and outstanding contributions to the study of education. He won the Impact Award from the Black Alumni of the School of Education in 2011, recognizing his dedication to recruiting, retaining, sponsoring and mentoring students of color. Noblit also has won a Faculty Award for Excellence in Doctoral Mentoring from Carolina's Graduate School.
Sharon Palsha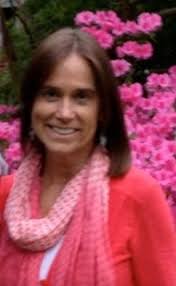 Sharon Palsha joined the faculty of Carolina's School of Education in 2003 after spending 15 years as a researcher at UNC-Chapel Hill's Frank Porter Graham Child Development Institute.
Palsha coordinated the undergraduate Child Development and Family Studies Program and the Birth-Kindergarten Licensure Only Program. She also taught the Pre-K/Kindergarten Methods and Assessment classes, Models of Early Childhood class and supervised student teachers. Her classroom experience includes eight years as a special education teacher.
At the Frank Porter Graham Child Development Institute, Palsha was co-investigator on a model demonstration grant funded to study the effectiveness of on-site consultation in childcare programs in enhancing early childhood environments to support inclusion.
Working in childcare programs across the state of North Carolina, Palsha and a colleague developed an on-site model widely used throughout the state of North Carolina and across the U.S. and Canada to enhance quality in early childhood programs.