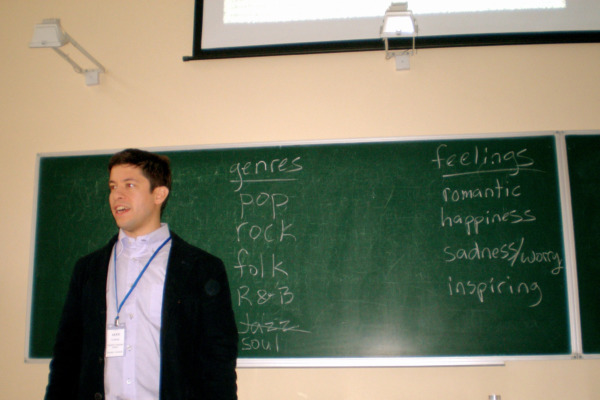 Alex Lowry, a doctoral student in the School of Education, has been selected by the U.S. State Department to serve in an English-language training program in the African nation of Eritrea.
Lowry, a student in the Ed.D. program in curriculum and instruction, will serve as a curriculum specialist as part of the State Department's English Language Specialist program. Each year approximately 80 U.S. citizens are chosen to serve on one of the assignments, which can range in duration from ten to as many as ninety days. Lowry's project is scheduled to run 90 days, from September to December.
He will be located in Asmara, the capital of the country, which is located in northeastern Africa on the coast of the Red Sea. Lowry, after conducting a needs assessment, will work with local stakeholders to revise curricula within the English Language and Social Sciences departments at his host institution, Asmara College of Education.
Lowry previously completed English Language Fellowships in Armenia in 2012-2014 and in Nepal, 2015-2016.
If you'd like to help: For his project, Lowry is seeking used smartphones or tablets, with intact screens. To donate an item, contact Lowry by email, 1parrhesiac@gmail.com.