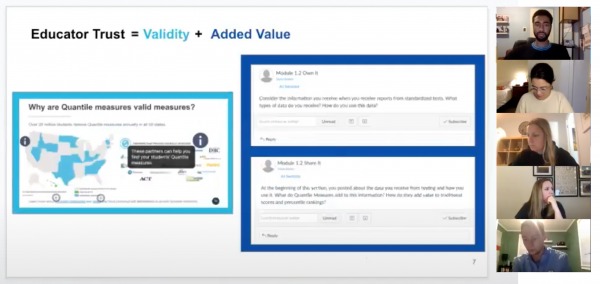 When alumnus Malbert Smith III listened to a presentation by a group of UNC School of Education students, he came away thinking: "I would have loved to have had this experience when I was their age."
Smith, who earned his Ph.D. in educational psychology from the School, is co-founder and CEO of MetaMetrics — a Durham-based company that develops scientific measures of academic achievement and complementary technologies to link assessment results with instruction. The company created the Lexile Framework for Reading and the Quantile Framework for Mathematics, among its best-known products, which have been adopted by major publishers and by departments of education across the U.S.
Each year, MetaMetrics creates and releases new tools associated with those frameworks to better equip educators and students with ways to advance teaching and learning.
When the company needed a more efficient way to certify teachers to use the Quantile Framework, one that moved away from in-person training sessions and webinars, its leadership saw an opportunity to partner with the School's Master of Arts in Educational Innovation, Technology, and Entrepreneurship (MEITE) program.
Partnering with an entire class of MEITE students, MetaMetrics tasked them with developing a certification course for educators.
What the students delivered during that presentation was the online, on-demand, go-at-your-own-pace Quantile Certification Course as part of the MetaMetrics Educator Academy — officially launched near the end of February 2021.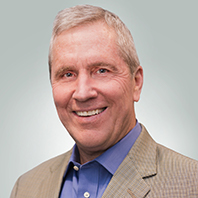 Smith and MetaMetrics leadership have been ecstatic.
"The talent level of the students, our team was blown away with it," said Smith ('77 M.Ed., '80 Ph.D.).
Collaborating on an 'ambitious' project with an education leader
In fall 2019, Fouad Abd-El-Khalick, UNC School of Education dean and professor, and Todd Cherner, MEITE program director, convened a group of "edupreneurs" for conversations about how the MEITE program and its students could help advance the work of area companies.
"We have so many fantastic education ventures in the Triangle, many of which were started by or employ our graduates," said Abd-El-Khalick. "The students we have coming through our MEITE program now can provide instant value to these organizations as either interns or employees, or through class projects."
The conversations with MetaMetrics that began at that meeting with the School and Cherner remained ongoing and open-ended, said Alistair Van Moere, MetaMetrics chief product officer.
"I offered a few ideas, and Todd really latched on to this course," Van Moere said. "Instructional design, platform selection, marketing, user experience… It had all of the elements a MEITE student needs when thinking about their own edtech products."
Students in Cherner's EDUC 767: "Educational Innovation and Technology Integrative Seminar" began the project by digging into the Quantile Framework for Mathematics and content provided by MetaMetrics in the form of more than 100 presentation slides, understanding what teachers needed to know to use the framework, and then providing materials to students based on where they were in their learning trajectory.
MEITE student and Moise A. Khayrallah Innovation Fellow Devon Young likened the project to a consulting job. MetaMetrics needed their expertise and ability to deliver something new, which would benefit teachers and students across the country
"Unlike courses where the professor has an idea of the eventual outcome, in this instance, the onus was on us [students] to make the content and course meaningful," Young said. "We were doing something that really matters… and is long-lasting."
Understanding how a math teacher might experience the course, the students conducted a competitive analysis of platforms, or learning management systems, to deliver the material.
"Competitive analyses really take time," Van Moere said. "It's all about the usability of the platform and the user's experience. The students compared several and put together this matrix that categorized elements of each platform and provided feedback. That [analysis] enabled us to quickly select a platform that teachers are familiar with and are using it for other professional development courses."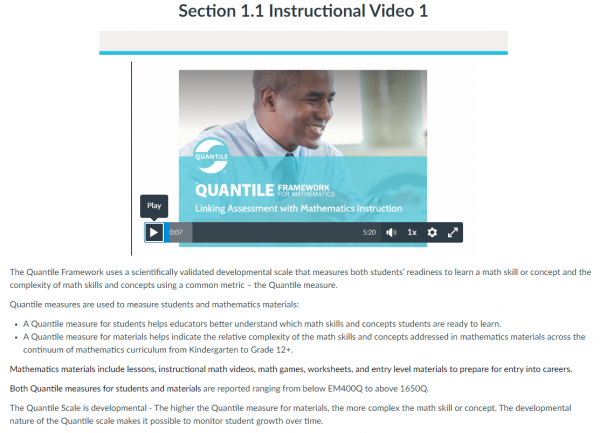 Then, drawing on theories of instructional design, students brought the course to life, organizing content into different modules, creating video and interactive elements, and building scenario-based quizzes to assess users' understanding.
"This was really unique," Van Moere said. "We've never had such a large team working in this very intense way. You don't usually have the luxury of so many minds thinking about a problem."
"I am incredibly proud of what we accomplished," Cherner said. "At the beginning of the semester, one of my students described the project as 'ambitious.' It absolutely was ambitious and was a lot of work, but I hope the students look back and see that what they accomplished was really special and truly a unique opportunity."
MetaMetrics is already using the course as a template to create additional courses for the Lexile Framework for Reading and the Lexile Framework for Listening.
Entrepreneurial legacy at UNC
Nearly 40 years before MEITE students presented the Quantile Certification Course, Smith sat in Peabody Hall classrooms with the intention of becoming a college professor.
He had published a number of studies with Dick Coop, Gary Stuck, and Kin White and assumed he would continue to publish research with real-world, translational potential. He also assumed that he would create impact in the lives of students and teachers from behind the lectern. Class by class. Twenty to 30 students at a time.
But as a graduate assistant, Smith taught a measurement course for future teachers, and the idea for MetaMetrics emerged.
"What struck me back then was most of the test scores that went to teachers and home to parents were not very actionable," Smith said. "They were reliable and valid, but so what? What do you do with it? I tried to think if I were a teacher how I would make these tests actionable."
But even as this idea for making test scores actionable came to life, higher education hadn't yet embraced an entrepreneurial mindset.
"No one was talking about entrepreneurship back in the late 1970s or early 1980s," Smith said. "No one was thinking about business creation, and I wish there had been."
Despite that initial lack of business knowledge, Smith and co-founder Jack Stenner created and grew the company's first major product, the Lexile Framework for Reading that takes a scientific approach to place both a reader and text on the same developmental scale, making it easy to connect learners with text that match their reading ability.
Today, the Lexile Framework has become the most ubiquitous reading scale in the world. It has been universally accepted by publishers in the U.S. and is used by students and teachers in all 50 states. Their Quantile Framework is on a similar trajectory with adoption continuing to increase every year.
While Smith once thought he would impact education 20-30 students at a time, his company has since created tools that help individual students at scale. Of the 55 million students in U.S. public schools, 38 million use measures created by MetaMetrics.
The future of edtech and educational entrepreneurship
When Smith talks about the future of education and, by extension, the future of MetaMetrics, he hints at opportunities to help learners around the world. He said great demand exists for the Lexile Framework for Reading in Asia, South America, and the Middle East.
He also noted that opportunities exist in the U.S. to leverage technology to accelerate how we educate students.
"Historically, education has not been very innovative," Smith said. "There's so much upside and appetite for educational technology and innovation."
He said he's jealous of the opportunities ahead for MEITE students.
Smith said he sometimes thinks about history's greatest scholars and what they accomplished with a relative lack of technological advances. What could the Jean Piagets or B.F. Skinners of the world have accomplished with the interconnectedness and technology we enjoy today? He also wonders how much MEITE students will accomplish.
"With the tools and knowledge they have, I think MEITE students have the opportunity to be prolific and make a difference," he said. "With this project alone, they are already having a huge impact on education.
"They will reach millions of teachers and students."