Megan Rauch Griffard, a doctoral candidate in the Policy, Leadership, and School Improvement concentration of the UNC School of Education's Ph.D. program, has been named a David L. Clark Scholar by the University Council for Educational Administration.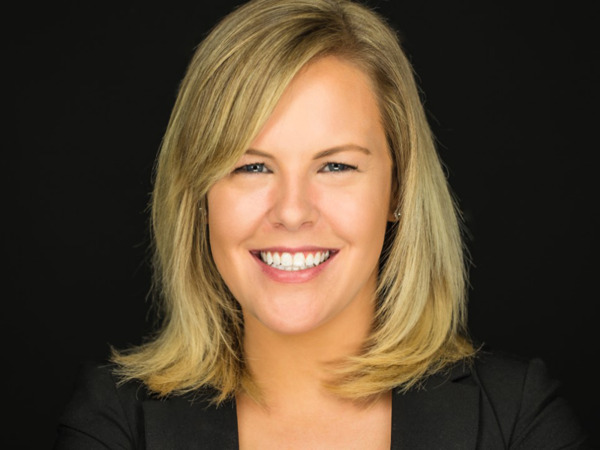 Griffard was one of 37 doctoral students from across the country selected for the program.
The David L. Clark National Graduate Student Research Seminar in Educational Administration & Policy brings emerging educational administration and policy scholars and noted researchers together for two days of presentations, discussion, and professional growth. The seminar will be held at the beginning of the annual meeting of the American Educational Research Association, scheduled to be held in San Diego in April.
Organizers of the seminar seek to recognize outstanding doctoral students preparing for careers in PK-12 educational leadership and administration, or who are seeking to pursue careers in PK-16 education policy research.
Griffard's research focuses on the role of school principals in reducing stresses, demonstrating care, and limiting teacher turnover in the wake of a community's exposure to a natural hazard, such as a hurricane. She is specifically looking at the experiences of teachers and school leaders in North Carolina schools affected by Hurricane Matthew in 2016 and Hurricane Florence in 2018. The research seeks to expand understandings of the impacts on schools of natural hazards, events that are expected to be more common due to climate change.
As a member of the research team at the Education Policy Initiative at UNC-Chapel Hill, Griffard also is conducting research on the effects of the COVID-19 closures on school leadership and working conditions.
Her doctoral adviser is Lora Cohen-Vogel, Ph.D., the Frank A. Daniels, Jr. Distinguished Professor.
Prior to UNC-Chapel Hill, Griffard worked as a teacher and school administrator and in public policy at the state level in Nevada. She holds a Master of Education degree from the University of Nevada, Las Vegas, and a Master of Science degree from Northwestern University. She earned her bachelor's degree from Boston College.
Griffard is the eighth Policy, Leadership, and School Improvement doctoral student to be named a Clark Scholar since the PLS concentration was launched in 2012.
The David L. Clark National Graduate Student Research Seminar in Educational Administration & Policy honors the life and work of David L. Clark, who was the Kenan Professor of Educational Administration at the School of Education before his death in 1998.
Clark devoted a career to the study of educational administration, seeking ways to create more humane, caring educational environments.