The School of Education is adding to its faculty in quantitative methods by the hiring of Nianbo Dong and Peter Halpin, who will join Carolina for the fall 2018 semester.
Dong and Halpin are two of the six new tenure-line faculty members recruited to the School of Education this year. They will join faculty in the Learning, Development, and Psychological Sciences area.
"Drs. Dong and Halpin will add new strength and cutting-edge expertise to our contributions in this important area of scholarship," said Fouad Abd-El-Khalick, dean of UNC-Chapel Hill's School of Education. "We look forward to them joining us in Chapel Hill as we look to deepen and expand our capacities for developing researchers with strong quantitative skills, as well as contributing to the development of statistical and quantitative research methods."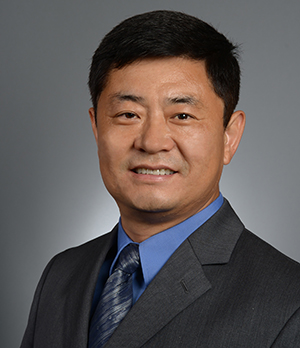 Nianbo Dong joins the School as an associate professor, previously serving as an assistant professor of statistics, measurement, and evaluation in the Department of Educational, School, and Counseling Psychology in the College of Education at the University of Missouri.
Dong's research program has focused on the development and application of quantitative methods to important education research problems, such as evaluating the effects of teacher and principal professional development, early childhood education programs, and analysis of power in multi-level experimental designs.
His work has been supported by more than $4 million in funding from the Institute of Education Sciences and the National Science Foundation.
Previously he was a research associate at the Peabody Research Institute at Vanderbilt University. In 2017, he received an NSF Faculty Early Career award. He received his Ph.D. degree from the University of Pennsylvania.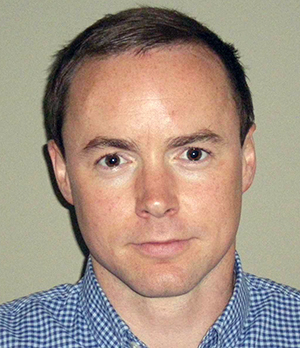 Peter Halpin, who also joins Carolina as an associate professor, previously was on faculty at the Steinhardt School of Culture, Education, and Human Development at New York University. His research centers on the application of statistical and psychometric methods to understand student achievement in individual and group contexts, with particular emphasis on the development and application of statistical methods to data collected in complex, technology-enhanced assessment contexts.
Halpin earned his Ph.D. in psychology from Simon Fraser University in British Columbia, Canada. He has served as a postdoctoral researcher in psychological methods at the University of Amsterdam.
His work has been supported by the Institute of Education Sciences and other agencies. Halpin's current research involves investigation of curriculum-based assessment of student collaboration.