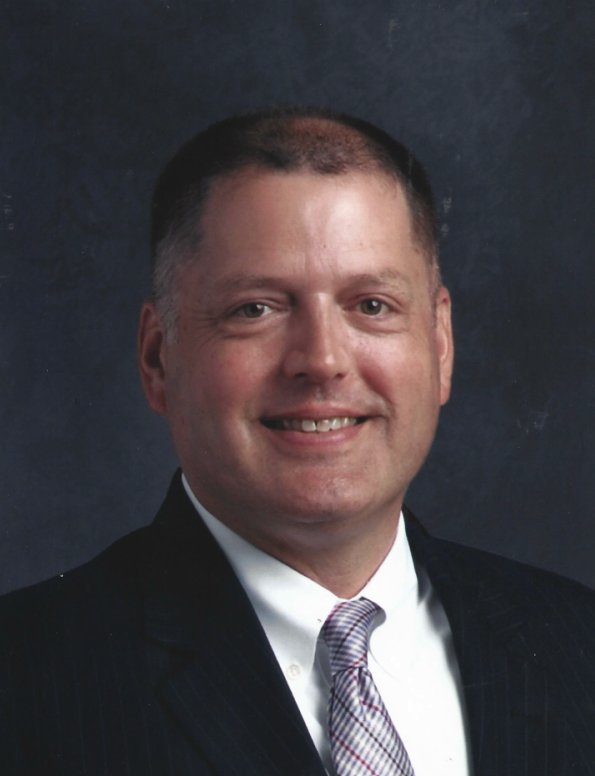 Patrick Miller (B.M.Ed. '93), superintendent of Greene County Schools, has been named the 2019 A. Craig Phillips Superintendent of the Year.
Miller, who is in his eleventh year as superintendent of Greene County Schools, was awarded the honor on Tuesday by the North Carolina Association of School Administrators, North Carolina School Superintendents' Association and the North Carolina School Boards Association in an event in Greensboro.
Miller earned his bachelor's degree in music education at Carolina in 1993 and went to work that year as a choral music and theatre arts teacher in his home county at Greene Central High School. While working as an educator, Miller earned master's and doctoral degrees from East Carolina. After completing his North Carolina Principal Fellowship in 2005, he was named principal at West Greene Elementary School. He was named superintendent in 2008.
Under Miller's leadership, the Greene County school system has seen a graduation rate increase to 94.5 percent, the fifth highest in the state. Additionally, 91 percent of teachers in Greene County met or exceeded growth expectations on state assessments in 2016-17.
Miller initiated a comprehensive STEM Program PK-13 which has helped the district substantially raise academic achievement. Greene County Schools also was named one of 25 national models of Innovative Successful Practices by AASA/Successful Practices Network in September 2018.
Scholastic sponsored Tuesday's event and provided $5,000 in recognition of Miller's achievements. Miller was nominated for the state honor after being named District III's 2019 North Carolina Regional Superintendent of the Year by the Central Carolina Regional Education Service Alliance.
As the state Superintendent of the Year, Miller will compete on the national level for Superintendent of the Year at the American Association of School Administrators' National Conference on Education, held in February in Los Angeles.
Miller's wife, Rebecca Worley Miller also received her bachelor in music education from Carolina, in 1992. Their son, Paul, is now a student at Carolina, majoring in business and music and sings in a choir at the University.