The School of Education is adding educational policy research strength with the hiring of Constance Lindsay and Lauren Sartain, both starting with the School for the fall semester.
Lindsay and Sartain are two of nine new tenure-line faculty members joining the School this year, and among the 15 who have been hired during the past two years.
"We are fortunate to have been able to recruit Constance Lindsay and Lauren Sartain to join our faculty," said Fouad Abd-El-Khalick, dean of the School. "Both of them have already contributed significant work in educational policy research. They will add depth to our School's efforts to explore important questions in this arena."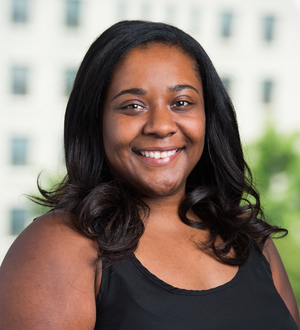 Constance Lindsay joins the Carolina faculty as an assistant professor, coming to Chapel Hill from the Urban Institute where she worked as a research associate. She earned her doctorate in human development and social policy from Northwestern University, where she was an Institute of Education Sciences predoctoral fellow.
She received a bachelor's degree in economics from Duke University and a master's degree in public policy from Georgetown University. Before doctoral study at Northwestern, she was a Presidential Management Fellow at the U.S. Department of Education.
Lindsay's research focuses on policies and practices to close racial achievement gaps in education. Currently, her main focus is on teacher diversity and how to obtain a high quality, diverse educator workforce. She has also studied the effectiveness of same-sex secondary institutions for student outcomes, racial gaps in disciplinary outcomes, and adolescent development.
She has published articles that have appeared in the journals Educational Evaluation and Policy Analysis and Social Science Research.

Lauren Sartain joins the School as an assistant professor, coming to Carolina from the University of Chicago Consortium on School Research where she has worked as a researcher since 2008. She has also worked as a researcher at the University of Chicago Chapin Hall Center for Children.
Sartain earned a doctorate in public policy and a Master of Public Policy, both from the Harris School of Public Policy at the University of Chicago. She obtained her bachelor's degree in government and history from the University of Texas at Austin.
Sartain has engaged in research that has focused primarily on teacher and principal quality. She has also studied issues related to school discipline and school choice. Her work has been published in journals, including the Journal of Human Resources and the Peabody Journal of Education.
She has also secured almost $1 million in funding from the Spencer Foundation to support research for which she was the principal investigator.