Kevin Duquette and Lindsey Nichols, both graduates of the School of Education's School Counseling program, have won awards in recognition of their work.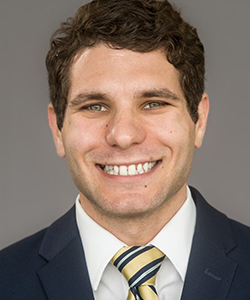 Duquette ('13, M.Ed.), an assistant professor of counselor education at Bridgewater State University in Bridgewater, Massachusetts, has been named the state's Counselor Educator of the Year. The annual award by the Massachusetts School Counselor Association (MASCA) recognizes a counselor educator who has made outstanding contributions in teaching, research, and/or service and is making significant contributions to the school counseling field.
Duquette started his career with Teach for America teaching English Language-Arts to high school students in rural North Carolina before earning his master's degree from the School of Education. He spent three years working as a school counselor in urban and suburban schools before earning his doctorate at Pennsylvania State University and beginning work in higher education.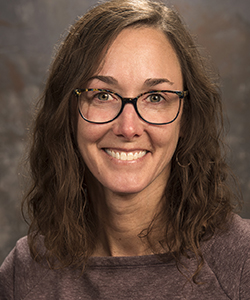 In addition to service to MASCA, Duquette conducts research on school counselor identity, model school counseling programs, and equitable school counseling interventions for students of color.
Nichols ('06, M.Ed.), an associate professor in the University of Wyoming College of Education's School of Counseling, Leadership, Advocacy and Design, has been named the college's Patricia McClurg Education Faculty Fellow for 2021-23.
With the fellowship, Nichols plans to work with University of Wyoming Libraries to create an online school counseling learning lab to showcase school counseling and mental health resources, programs and research.
After earning her master's degree at the School of Education, Nichols earned a Ph.D. in counselor education and supervision from Pennsylvania State University. She also has a master's degree in history and social sciences education and a bachelor's degree in history, both from the University of Connecticut. She joined the University of Wyoming in 2019 after seven years at the University of Montana.