A synthesis of 20 years of research examining the effectiveness of school principals co-authored by UNC School of Education faculty member Constance Lindsay, Ph.D., has been selected as the first-place co-winner of the American Educational Research Association's 2022 Division H Outstanding Publications Competition for an Applied Research Report.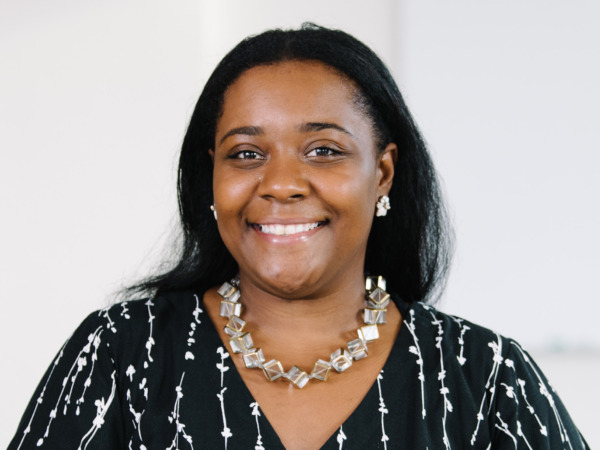 The report, funded and published by the Wallace Foundation, concludes that principals are more important than previously understood.
The report — titled "How Principals Affect Students and Schools: A Systematic Synthesis of Two Decades of Research" — calls for more investments in strategies that better prepare and support school principals.
Jason Grissom of Vanderbilt University was lead author of the report. Anna Egalite of N.C. State University's College of Education was another co-author.
Their report served as an update to a Wallace Foundation-commissioned 2004 literature review — "How Leadership Influences Student Learning" — which determined that school leadership was second only to classroom instruction among the most important school-related factors affecting student learning.
Citation
Grissom, Jason A., Anna J. Egalite, and Constance A. Lindsay. 2021. "How Principals Affect Students and Schools: A Systematic Synthesis of Two Decades of Research." New York: The Wallace Foundation. Available at
http://www.wallacefoundation.org/principalsynthesis.
The new report examined 219 studies about school leadership published since 2000 that looked at the impacts of principals. The new study was able to take advantage of longitudinal data describing schools and principals that were unavailable for the 2004 report.
Among the report's findings:
• Principals in the 75th percentile of effectiveness yield an increase in student learning in reading and math of about three months, nearly as much as the four months of increased learning generated by teachers at the 75th percentile, but across entire schools.
• Principals' effects are largely indirect, stemming from their work to hire and develop teachers and in creating conditions for sound learning.
• Given the strength and scope of the impacts of effective principals, investments in successful strategies to recruit and retain high-performing principals are likely to have large payoffs.
• School systems need to continue to focus efforts on educational equity as the number of principals of color has not kept up with the rising numbers of students of color.
AERA Division H — Research, Evaluation, and Assessment of Schools — annually recognizes published studies that seek to understand and solve problems and challenges faced by those who work in P-12 education or that identify innovative interventions that improve outcomes for students and schools.
The award will be presented to the authors at the Division H business meeting during the AERA annual conference in San Diego in April.
The report also won the 2021 Policy Product Award from the Education Policy Collaborative, a network of education policy scholars.
Lindsay is an assistant professor whose research has focused on policies and practices aimed at closing racial achievement and opportunity gaps in education.