Nianbo Dong, Ph.D., associate professor of quantitative methods, has been named an associate editor of Educational Evaluation and Policy Analysis, a leading scholarly journal in the field of education research.
The American Educational Research Association announced the journal's new editorial leadership following an extensive search by the AERA Journal Publications Committee.
Dong is one of five associate editors chosen to help lead the journal during 2023-2025. AERA also announced a team of five co-editors of the journal beginning next year.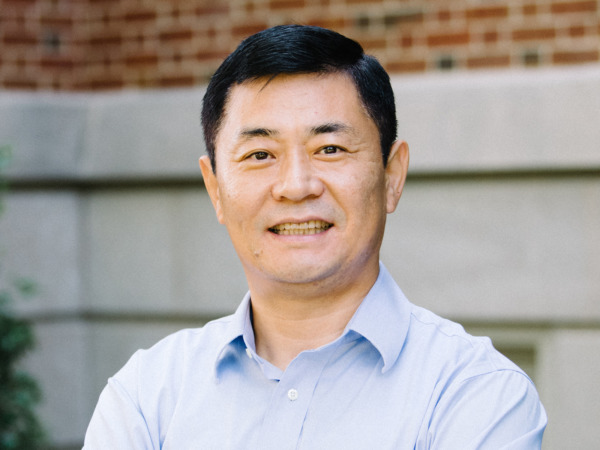 Dong leads research focused on the development and application of quantitative methods to important education research problems, such as evaluating the effects of educator professional development, early childhood education programs, and design and analysis of multi-level experimental studies.
His work has been supported by more than $7.8 million from funders such as the Institute of Education Sciences and the National Science Foundation for projects in which he has served as either a principal investigator or co-principal investigator.
Dong also serves as a research affiliate with the Student Success Innovation Lab, an initiative of the University of North Carolina System that is working to develop rigorous evidence on the effectiveness of student success interventions, increase collaboration and communication across UNC system institutions, and assemble the data needed to evaluate the interventions.
Dong received an NSF Faculty Early Career award in 2017.
Prior to joining Carolina in 2018, Dong served as an assistant professor of statistics, measurement, and evaluation in the Department of Educational, School, and Counseling Psychology in the College of Education at the University of Missouri. Previously he was a research associate at the Peabody Research Institute at Vanderbilt University. He received his Ph.D. from the University of Pennsylvania.
Educational Evaluation and Policy Analysis is considered a premier journal for rigorous, policy-relevant research on issues central to education. It publishes articles intended to inform a wide range of readers — from scholars and policy analysts to journalists and education associations — working at local, state, and national levels.
Its articles include manuscripts of theoretical or practical interest to those engaged in educational evaluation or policy analysis, including economic, demographic, financial, and political analyses of education policies, and significant meta-analyses or syntheses that address current issues in education.