Alumnus William Jackson ('18 Ph.D.) has won a $1 million award in recognition of his work to support Black students and families through a Durham-based nonprofit organization he founded.
Jackson is being recognized by the Cleveland Avenue Foundation for Education, a Chicago-based organization that, among other initiatives works to celebrate and support local Black leaders working to expand educational opportunity for their communities. The award is from the organization's "1954 Project," which is giving $1 million awards to five people across the United States.
The organization considered more than 200 applications for awards. This is the second year of the awards program.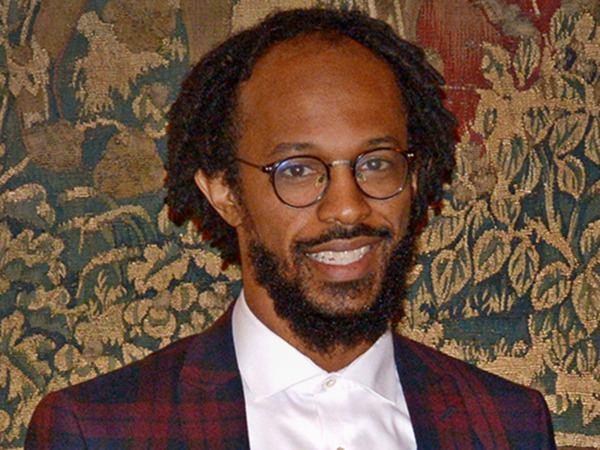 Jackson founded the nonprofit organization Village of Wisdom while he was in his doctoral program at the UNC School of Education.
Through Village of Wisdom, Jackson and his team engage parents, school and nonprofit leaders, and community members to recognize the negative cognitive effects of racial bias on Black students. Through workshops, toolkits, and other materials, Village of Wisdom works to support parents who are helping their youth heal from racial bias experiences, develop racial bias resilience, and identify how their interests align with social justice activities.
Jackson's work has been widely recognized. He was named a Black Male Achievement Fellow by the nonprofit group Echoing Green. He was named a Fellow of Education Pioneers, which works to attract, develop, and mobilize high potential leaders, and as a Fellow of Ashoka, which supports changemakers addressing systemic racism. His work has been supported by organizations such as the W.K. Kellogg Foundation, the Z. Smith Reynolds Foundation, the Annie E. Casey Foundation, the Chan Zuckerberg Initiative, and the Mary Duke Biddle Foundation.
He received the Outstanding Young Alumnus Award from the UNC School of Education in November.
The "1954 Project Luminary Awards" will be presented during an online event on April 28.
Read more about the "1954 Project Luminary Awards" here.