Program Overview
Tricontinental Teacher Training (TTT) is an exchange program for pre-service teachers and soon-to-be pre-service teachers at the UNC School of Education to engage with pre-service teachers at the University of Hamburg (Germany) and the University of Education, Winneba (Ghana).
TTT's purpose is to foster the professional development of budding teachers across contexts. As TTT Fellows navigate new linguistic and cultural spaces and education systems, they are forced to deal with uncertainty in their learning; this uncertainty is not dissimilar to what K-12 students often encounter daily in schools. TTT capitalizes on those experiences as a basis for reflection and learning with the goal to positively impact future teachers' practice.
Funding
This project is partially funded by the German Academic Exchange Service (DAAD) from funds provided by the Federal Ministry of Education and Research (BMBF).

Program Goals
TTT aims to boost professionalism before, during and after teacher education coursework and fieldwork by exposing future teachers to other cultures and encouraging them to reflect on their own experiences and perceptions.
Through the year-long engagement in the digital classroom, TTT Fellows will have the opportunity to observe, analyze, and discuss lessons, educational systems, and pedagogical methods with their buddies from Germany and Ghana. These experiences are intended to prepare TTT Fellows for their work in diverse classrooms. The project gives participants an opportunity to reflect on their preconceptions about other educational systems and expand their knowledge and skills, by exploring topics and challenges they are likely to encounter in their future career. Participants also hone their academic skills by participating in a group-based research project.
Program Arrangement
TTT Fellows from UNC School of Education are paired with student teachers from the University of Hamburg (Germany) and the University of Education, Winneba (Ghana).
A tricontinental exchange begins in our virtual classroom, where buddies start to grapple with the contexts and concepts which affect their work in learning to become teachers. Later, when TTT Fellows from the University of Hamburg visit UNC-Chapel Hill in the spring, UNC's TTT Fellows will continue this learning face-to-face by joining them for seminars and activities. In the summer, UNC's TTT Fellows will spend four weeks studying and visiting schools in Hamburg, Germany at the Universität Hamburg "Study Camp" alongside their buddies from Hamburg and Ghana. The full exchange program takes place over the course of nearly three semesters.
Contact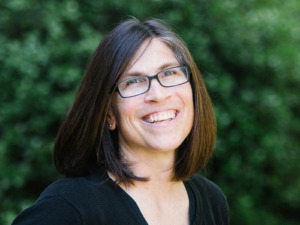 ---