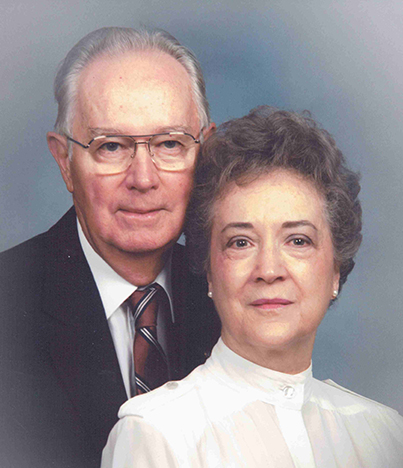 The School of Education has received the largest gift in its history – more than $3 million to honor the memory of former faculty member Donald G. Tarbet. The bequest will be used to establish the Donald G. Tarbet Endowment Fund for Faculty Support, which will provide faculty stipends to facilitate development of innovative educational interventions and programs, support for junior faculty, and other areas of faculty support.
The gift comes from the estate of Tarbet's wife, Justeen Tarbet, a longtime Chapel Hill resident who died in January 2013 at the age of 94. She and Donald Tarbet had been married for 54 years when he died in 1995.
Donald Tarbet joined the School of Education faculty in 1952. While remaining on the faculty, he also served for 18 years as director of the Summer School during a period of its expansion.
"We are profoundly grateful for this gift," said Bill McDiarmid, dean of the School of Education. "Donald's contributions to the School as an outstanding faculty member and head of the University's Summer School program have had an enduring impact by providing accessible programs to students. We know that this gift serves as an extension of his dedication to the School and to Carolina."
Wendy Gratz Borman, assistant dean for external relations, said the gift was a result of thoughtful estate planning by the Tarbets.
"We are thrilled by this expression of generosity and enduring love that Justeen and Donald had in our School of Education," Borman said. "This gift will serve as a legacy honoring their devotion to our School."
Donald Tarbet was a native of Missouri, growing up in Shelby County on a family farm, the sale of which provided much of the funds for the Tarbet gift. He graduated from the University of Missouri in 1938, taught for several years and then served in World War II in Europe.
After the war, Tarbet returned to teaching part-time while completing an Ed.D. degree in school administration at the University of Missouri in 1952.
That year, he and Justeen moved to Chapel Hill when he was hired as an assistant professor at the School of Education.
Donald Tarbet began working with UNC-TV when it was established in 1954, developing educational television courses.
"Donald was an innovator who saw an opportunity to use this new technology to extend Carolina's offerings to more students," McDiarmid said.
Extending educational opportunity to more people was also a motivation for his work in expanding Carolina's Summer School.
Tarbet was named director of Summer Sessions in 1969 at a time when it primarily served teachers returning to campus for certificate renewals. During his 18 years as director, he led work to expand the Summer School to provide offerings from across campus to a wider range of students.
The Tarbets were members of the University Baptist Church, traveled frequently and enjoyed playing bridge with their friends.
Justeen Tarbet was an active member of the Garden Club, with a passion for roses. She worked in administrative jobs in Chapel Hill. They had no children.
A nephew, Donald Bowden, professor of biochemistry and genomics at Wake Forest University, helped facilitate administration of Justeen Tarbet's estate.
"Both Donald and Justeen loved Carolina and the School of Education," Bowden said. "I know that they would be gratified to see this gift helping sustain the work of the School."