William Jackson, founder and leader of the Durham-based nonprofit Village of Wisdom, was the subject of a profile on "PBS NewsHour" on Thursday (Oct. 28).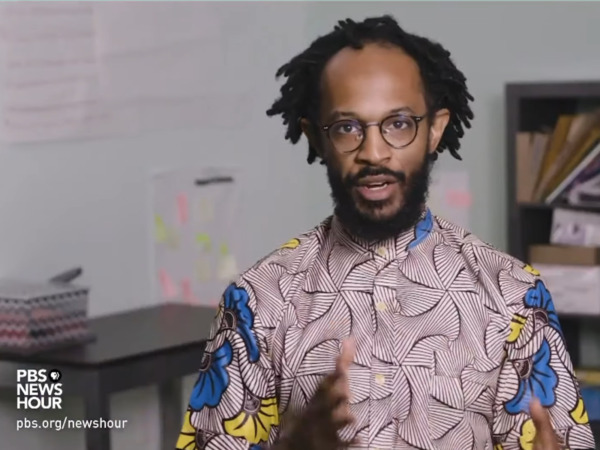 Jackson appeared in a segment called "Brief But Spectacular" in which people talk into the camera about their work.
Jackson and his team at Village of Wisdom work with Black students and their families, demonstrating to them the strengths they bring to their school relationships and environments. The work is important, Jackson says, because school environments frequently sap Black students' self-confidence and perceptions of their strengths.
In the PBS segment, Jackson says:
"Learning is the action of connecting prior knowledge to new information.

But what people seem to be missing is that prior knowledge is so much shaped by who we are and the culture that we have grown up in. And so then you ask all of these students to come into school environments where you don't respect their culture, where you ostracize their culture, where you tell them that their hair is unacceptable, where you tell them that their clothes is unacceptable, where you tell them how they speak is unacceptable.

To me, it was very clear that, cognitively, we were creating an inequity for Black children."
In response, Jackson's group created a "Black Genius" framework in which they work with children and their families, supporting them to build and support positive racial messages.
William Jackson on PBS NewsHour's "Brief But Spectacular."
Oct. 28, 2021