The UNC School of Education honored three alumni at its 19th Distinguished Alumni Awards Dinner.
Those honored at the event on Oct. 30 were former Chief Justice of the N.C. Supreme Court Sarah Parker ('64 A.B.Ed., '69 J.D.); Elena Ashburn ('12 M.S.A., '18 Ed.D.), North Carolina's 2021 Principal of the Year; and William Jackson ('18 Ph.D.), founder and leader of Village of Wisdom in Durham.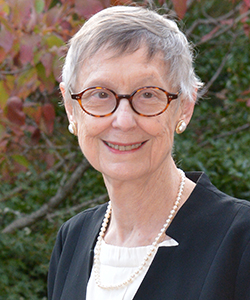 Sarah Parker, a former chief justice of the N.C. Supreme Court who served for three decades as a judge, including almost 22 years on the N.C. Supreme Court, was honored with the School of Education's Peabody Award. The Peabody Award recognizes an individual who has made an extraordinary impact on the field of education, with a demonstrated commitment to education issues.
Parker earned her bachelor's degree in education, volunteered for the Peace Corps, then returned to UNC to earn a law degree. She spent 15 years in private practice before being appointed to the N.C. Court of Appeals in 1984, starting three decades as a judge. She was elected to the N.C. Supreme Court in 1992 and was appointed chief justice in 2006. She served on the Supreme Court until 2014, stepping down upon reaching the mandatory retirement age.
She was a justice when the Supreme Court made two rulings in the Leandro case, establishing and upholding the finding that all students in North Carolina are entitled to a "sound basic education."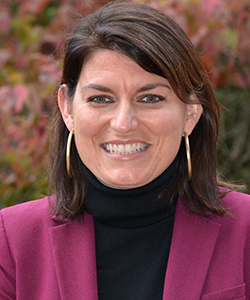 Elena Ashburn, principal of Needham B. Broughton Magnet High School in Raleigh, was honored with the Distinguished Leadership Award.
Ashburn started her career in education in 2007 as a Teach for America teacher, moving into school administration in 2011 while she was in the School of Education's M.S.A. program. She earned her doctorate in Educational Leadership from the UNC School of Education in 2018.
Ashburn was named to her first principalship at East Garner Middle School in Wake County in 2014, leading efforts to improve the school's academic performance measures. In 2017, she was named principal at Broughton. Since then, Broughton has achieved the highest student graduation rate in its history twice in 2020 and 2021, increased its 9th grade promotion rate by nearly 50%, and improved its teacher retention to its highest rate, with a gain of nearly 70%.
In 2018 the UNC School of Education awarded Ashburn the Priddy Family Award for aspiring superintendents. This year she was named the 2021 Wells Fargo North Carolina Principal of the Year.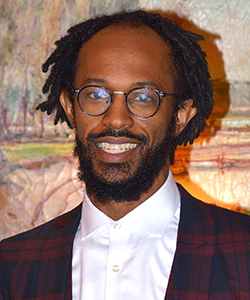 William Jackson, founder of the nonprofit organization Village of Wisdom, was honored with the Outstanding Young Alumnus Award.
Jackson founded the organization while he was in his doctoral program at the UNC School of Education. He completed his Ph.D. in 2018.
Through Village of Wisdom, Jackson and his team engage parents, school and nonprofit leaders, and community members to recognize the negative cognitive effects of racial bias on Black students. Through workshops, toolkits and other materials, Village of Wisdom works to support parents who are helping their youth heal from racial bias experiences, develop racial bias resilience and identify how their interests align with social justice activities.
Jackson and Village of Wisdom have been supported by organizations such as the W.K. Kellogg Foundation, the Z. Smith Reynolds Foundation, the Annie E. Casey Foundation, the Chan Zuckerberg Initiative, and the Mary Duke Biddle Foundation.