Financial Aid & Scholarships
Financial Aid for Graduate Students
Aid is available, but funding for the School Counseling program is limited, and the program cannot guarantee that any student will receive financial aid.
Forms of financial assistance are available through the University's Office of Scholarships & Student Aid. These include grants, loans, and campus employment. Research/teaching assistantships are generally not available to graduate students in the School Counseling program.
Occasionally, the Graduate School awards university fellowships and assistantships to applicants to the School Counseling program. These decisions are made by the Graduate School. For more information, please see the Graduate School's Funding page.
Additional information about financial aid and scholarships.
School Counseling Scholarships
Current school counseling students are eligible for the following program-specific awards.
W. D. Perry Award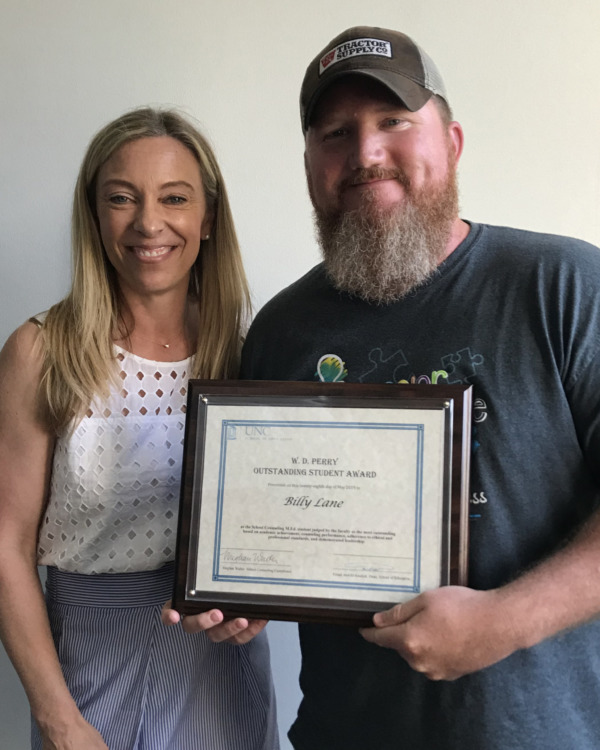 This award was named for Dr. William D. Perry, a former full professor in the School of Education who provided more than 30 years of leadership. After coming to the UNC-Chapel Hill in 1939, Dr. Perry exerted a major influence in the development both of the counseling program and the Guidance and Testing Center. The Center continued to serve the University for many years after Dr. Perry retired in 1973. The Perry award continues to recognize the student who is judged by the faculty to have demonstrated excellence of achievement in academics, outstanding performance in the counseling field placement coupled with unwavering adherence to ethical and professional standards, and demonstrated student leadership within the program. Recipients are nominated by their peers, faculty and public school personnel
Galassi-Brown Award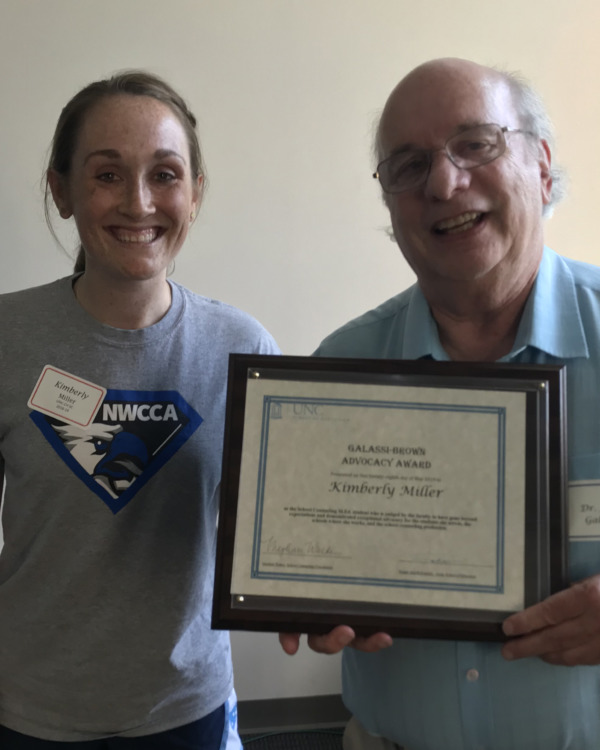 This award was named for Drs. John P. Galassi and Duane Brown, both full professors in the School of Education who contributed more than 60 years of combined service. Since 1973, both Dr. Galassi and Dr. Brown have led through their research and scholarship. Most importantly, they devoted time and attention to the students of the counseling program and have been stalwart advocates for the profession.
The Galassi-Brown Advocacy Award recognizes the school counseling student who is judged by the faculty to have gone beyond expectations and demonstrated exceptional advocacy for the students they serve, the schools where they work and the school counseling profession. Recipients are nominated by their peers, faculty and public school personnel