Chi Sigma Iota – Rho Alpha Iota Chapter
Chi Sigma Iota (CSI) is an international Counseling Academic and Professional Honor Society representing and recognizing counselors-in-training, counselor educators, and professional counselors (school, mental health, rehabilitation, and marriage and family therapists). Since 1985 CSI has provided recognition for outstanding achievement as well as outstanding service within the profession.
Our mission is to promote scholarship, research, professionalism, leadership, and excellence in counseling, and to recognize high attainment in the pursuit of academic and clinical excellence in the profession of counseling.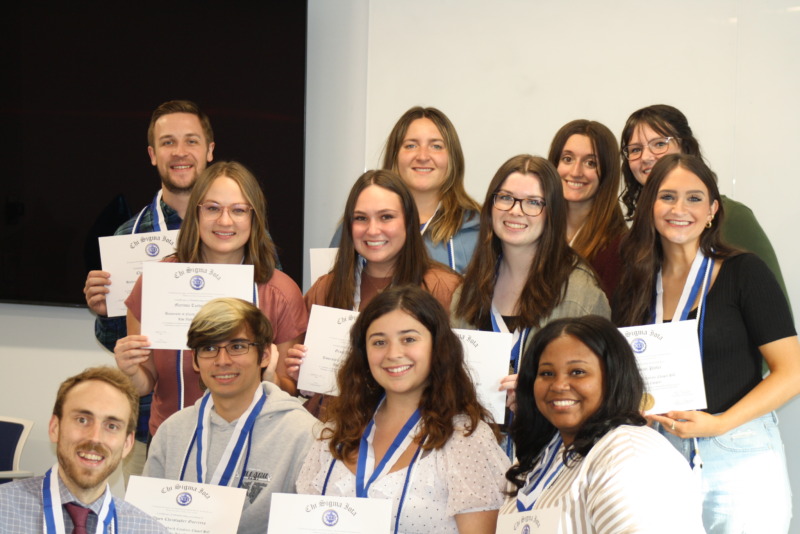 Our 2023-2024 New Members include LaChelle Allen, Chris Behring, Kofi Boateng, Katie Carder, Graceson Clements, John Frazier Jr., Owen Guerrero, Jaclyn Lankford, Maria Mileti, Bria Ooley, Manuela Perdomo, Victoria Plyler, Grace Pottorff, Cole Stanley, and Marissa Spears. Dr. Lewis Hatcher and Dr. Robert Martinez are also both members and serve as the Chapter Faculty Advisers.
M.Ed. in School Counseling Newsletters
Be on the lookout for the return of the newsletter post-pandemic. Our Winter 2023 edition will be featuring our newly established chapter of Chi Sigma Iota, a faculty interview with Dr. Joseph Williams, and updates regarding funding opportunities!
UNC School Counseling Program Students
Meet the 2023-2024 Cohort!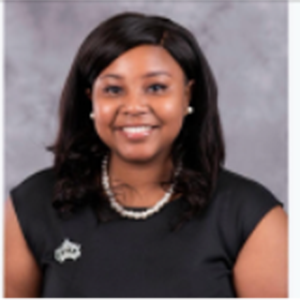 LaChelle Allen
Yanceyville, NC
I have a passion for working with students who live in poverty in rural communities. I understand the importance of exposing them to endless opportunities through education and helping them heal from trauma. I have chosen The University of North Carolina at Chapel Hill to further my education because I believe that the program is aligned with my values as an educator and will prepare me to become a well-versed school counselor.
---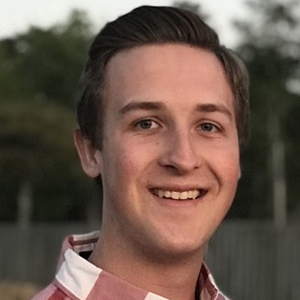 Chris Behring
Danville, CA
I'm pursuing school counseling because it will allow me to utilize my top strengths to make a significant impact in people's lives, giving me greater fulfillment from work. I chose UNC because this program will further develop those strengths and reduce weaknesses, giving me a greater chance of success as a certified school counselor.
---
Kofi Boateng
Durham, NC
I chose to pursue school counseling because it is the bridge through which students reach their socio-emotional, mental, and academic goals. UNC is the best fit for me because the program's cohort and staff are intentionally helpful every step of the way. Having like-minded people around me who uphold excellence is what this program provides, and I am grateful to be a contribution to the mission.
---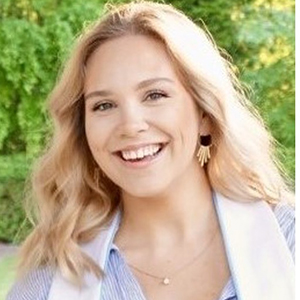 Micaela Campbell
Winston-Salem, NC
I chose school counseling because I believe all students deserve a safe and equitable learning environment. My passion lies in building relationships with students and empowering them to follow their dreams. UNC-Chapel Hill's values of equity and affirming every student's wholeness align with my own values. Additionally, the amazing program faculty and cohort model cemented that UNC Chapel Hill will mold me into the school counselor I aspire to be.
---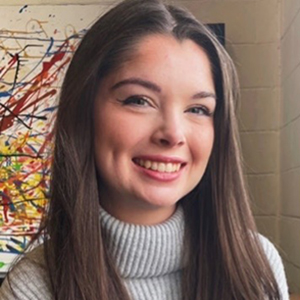 Katie Carder
Frederick, MD
I chose school counseling because I know this career path would allow me to mentor and work with students which I have loved doing in my previous job of being a high school color-guard instructor. My experience coaching has taught me skills such as patience, leadership, and time management that I will use for the rest of my life. I have gained so much by working with my students which has inspired me to pursue this career. I chose to be a part of University of North Carolina- Chapel Hill's School Counseling program because the mission statement, and the program objectives align with my personal goals of becoming a school counselor. UNC-CH will foster my leadership and communication skills that will be critical to educate my students in my future career. I fell in love with the program during my interview and I loved being able to meet with the faculty and learning how UNC plans to guide me into becoming a successful school counselor.
---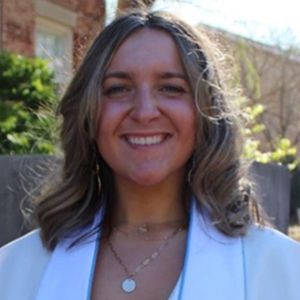 Graceson Clements
Charlotte, NC
I chose school counseling because it is critical for students to have a trusted adult figure who will advocate for their diverse social, emotional, and academic needs. After working in the Research Addressing Violence in Education (RAVE) Lab during my gap year, I have realized the importance of working with students in the school context to make a positive impact on their lives! I chose UNC Chapel Hill because I am confident this program will equip me to be the best school counselor possible while utilizing a strengths-based approach to working with students.
---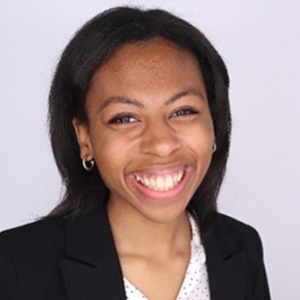 Zion Douglas
Chantilly, VA
I chose school counseling because I believe every student deserves a chance to succeed despite any barriers in their way. I want to advocate for students and help them develop resilience and grow as they walk through life. My goal is to spark and empower their potential and help them discover the many strengths they hold as individuals. In addition, be someone that makes students feel seen, heard, and supported as they pursue their academics and individual goals. Chapel Hill will help me achieve this dream with the Strengths-Based approach and diversity in professors so that I can be an inclusive, effective, and sustaining counselor.
---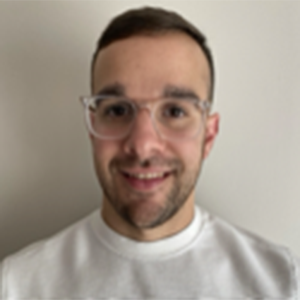 John Frazier Jr.
Boston, MA
The reason I chose school counseling is that I have a deep appreciation for the impact a counselor can have. I have that appreciation due to my experience with amazing counselors who profoundly impacted me. As for why I chose UNC Chapel Hill, it gives me the best opportunity to learn from fantastic faculty while also learning in the field and taking the skills we learn in the classroom and applying them in practice. It is such an essential role within all levels of education, and I believe it is what I am best suited for.
---
Owen Guerrero
Creedmoor, NC
I have spent my entire life in North Carolina. The reason I chose school counseling for the career I wanted to pursue was my desire to help others. In this I wanted something that aligned with my values and that I have a personal connection to so I would feel motivated to continue doing said work. I want to be able to die and leave a legacy I am proud of, I want this legacy to be primary remembered as a mentor and helper. I decided UNC Chapel Hill was the best path for me to continue my education and reach my career after talking with the faculty and participating in the interview. With the values of the program posted on the website, I wanted to be able to hear how the program was spoke about and personal research was talked about. I was able to see that with the language used it was emotionally charged with passion and love for the work that is produced. This sold me on the program, and I knew if the offer would come my way I would happily accept.
---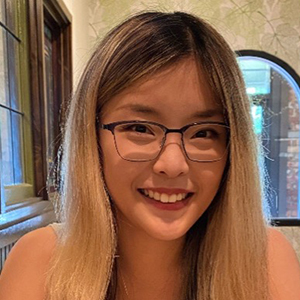 Adela (Shan) Han
Beijing, China
I chose school counseling because I want to provide social, emotional, and career support to young adolescents in school. Working with kids has always been my biggest dream, and as a current middle school student teacher, I firmly believe students should feel the classroom and school could be their safe space, so school counseling would help me to achieve my goal. I chose UNC-Chapel Hill because the program provides intensive classwork and ample field placement opportunities.
---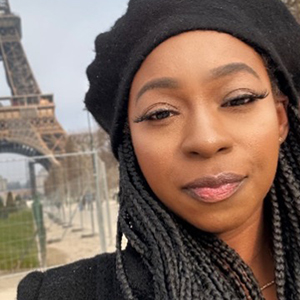 Jaclyn Lankford
Raeford, NC
I am more inclined to say that school counseling chose me. While I have always had an interest in counseling, the need for individuals like myself to enter the counseling field became more evident to me in my more recent years in education. Working with students in the past two years has highlighted needs that I feel are of utmost priority. Frankly speaking, I've noticed that in some places we lack counselors who look like me. In every facet of their lives students need to see individuals who look like them, who live lives like they do and who they can identify with. I chose UNC Chapel Hill because the education and opportunities that I will receive here are top tier. UNC celebrates diversity, believes in inclusion, and shares many of the values that I feel are important in an educational institution.
---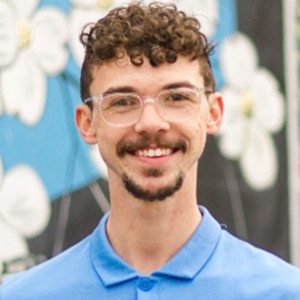 Dawson Leviner
Rockingham, NC
I chose School Counseling because I want to support and encourage students to pursue their goals and be the best version of themselves just as school staff did for me throughout my K-12 educational journey. I chose UNC-Chapel Hill because of its commitment to holding itself, its staff, and its students to a higher standard. The UNC-Chapel Hill School Counseling graduate program staff (as a whole) is passionate and dedicated to the field, with a rigorous accelerated program that supports and prepares their students in becoming the next generation of School Counselors.
---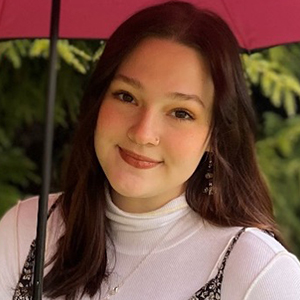 Kayla Means
Clarksburg, WV
At the start of my senior year at WVWC, I fully intended on becoming a marriage and couples' counselor, but after interning at the Buckhannon Upshur Middle School counseling center, I realized the correct path for me is School Counseling. I found myself falling in love with the atmosphere of the middle school. Now coming to the end of my four years I'm excited to start my career. I chose UNC because the 14-month school counseling program will put me on a fast track to starting my adult life, and fully prepare me to be the best school counselor I can be!
---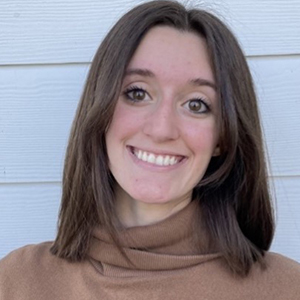 Maria Mileti
Columbus, OH
I chose school counseling because it allows me to combine my passions of both education and mental health awareness to support students and help them grow into the best versions of themselves. I chose UNC for the unique accelerated pace and the tight knit cohort model.
---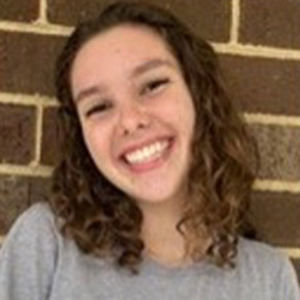 Julia Norvid
Glen Ellyn, IL
I chose school counseling because it combines my passion for mental health advocacy and working with students. I knew UNC Chapel Hill was right for me because its program has a large emphasis on social justice and the strengths-based approach. I also liked the idea of being at a big school while still having close relationships from being in a cohort.
---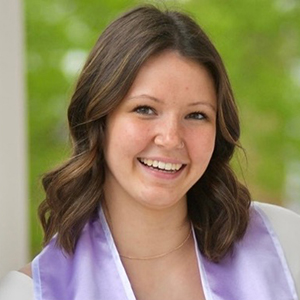 Bria Ooley
Bloomington, IN
I chose school counseling because I have a passion to help children understand their feelings and behaviors, grow from their experiences, prioritize their mental health, and feel supported during crucial stages in their lives. I am also very enthusiastic about increasing accessible mental health resources for the Spanish-speaking population, and schools are a great place to provide these resources. I chose UNC Chapel Hill because of the program's emphasis on culturally competent practice in diverse schools. It was very important to me that I found a school that prioritized these aspects of treatment and had a staff member that could help guide me through treatment for the Spanish-speaking community.
---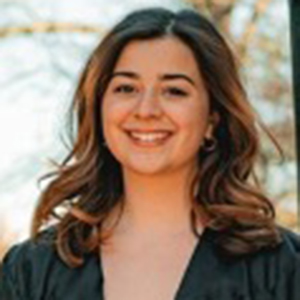 Manuela Perdomo
Dacula, GA
I chose school counseling because of the experience I gained as a substitute teacher. I found that it was my dream to be able to not only assist my students with their academics, but to be an emotional pillar they could come to and count on at their school. Being a Latina student, I also wanted to ensure that I was advocating for all my students and their mental health no matter their background. This led me to choose UNC due to the program's clear dedication and objectives that focus on both advocating for and working with diverse students and communities.
---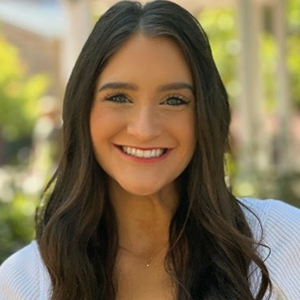 Victoria Plyler
Salisbury, NC
I chose school counseling because I want to help all students identify their strengths, access resources, and achieve their personal, social-emotional, and academic goals so that they can live healthy, safe, and fulfilling lives. Through school counseling, I hope to be an advocate and change agent in schools who forms meaningful connections with students and helps them find their voice. I chose UNC-Chapel Hill because of the program's close-knit cohort model, the program's focus on strengths-based counseling, and the opportunity to engage in a year-long school-based internship.
---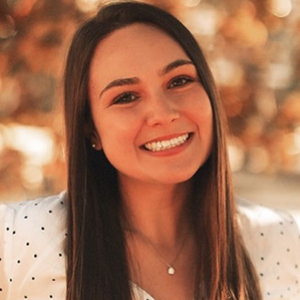 Grace Pottorff
Atlanta, GA
I decided to pursue a career in school counseling because I want to be the person students feel safe coming to with their problems and the person they are excited to talk to about their successes. I am passionate about helping students see their value and empowering students throughout their academic careers. I chose the School Counseling M.Ed. program at UNC because of the passionate and supportive professors, the tightly knit cohort model of study, and strengths-based counseling approach.
---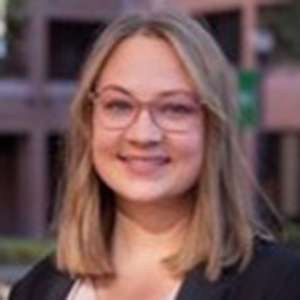 Marissa Spears
Orlando, FL
I chose school counseling to support the development of students by working with them to achieve academic and social success, provide the resources they might need, and encourage their future aspirations. I have always been passionate about youth development and building positive relationships with students. UNC Chapel Hill was the best school for me to pursue these passions because of their hands-on internship program which gives me the most experience working directly with students.
---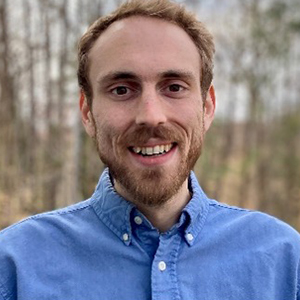 Cole Stanley
Hillsborough, NC
Before deciding to become a school counselor, I worked as a teacher here in Orange County. In that role, I realized the aspect of my job that brought me the most joy and fulfillment was working with kids to develop the skills they need to succeed and grow academically, socially and personally. Put simply, I think kids are awesome and I love helping them do awesome things! I am a double Tar Heel, having attended as an undergraduate, and I chose to apply to UNC a second time because this program has the reputation of producing counselors who create excellent and equitable counseling programs at their schools.
---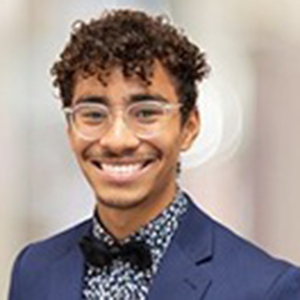 Joseph Ziegler
Chicago, IL
I chose school counseling to help prepare students for success. Throughout early development, students face all kinds of adversities and I want to give them the tools they need to come out on top. I chose UNC Chapel Hill because I believe that through the year-long internship alongside my course work, I can refine my counseling skills to better prepare me to reach my goals.
Congratulations to our 2022-2023 Graduates!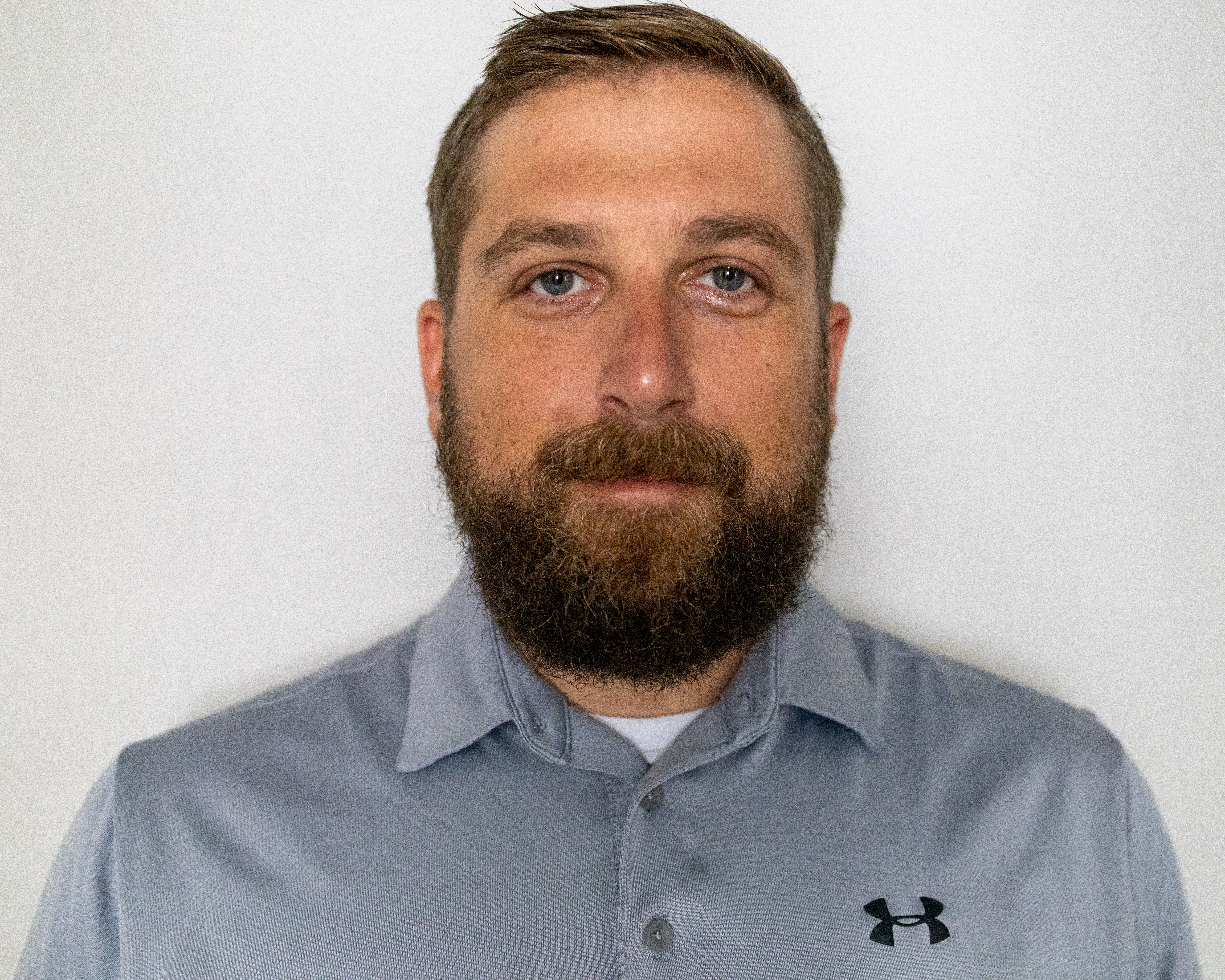 Graham Brown
Raleigh, NC
I chose school counseling to address the mental health barriers I saw in my students as a classroom teacher. As a school counselor, I will serve and advocate for all students to reach their full potential to achieve in the classroom and in life. I chose UNC-Chapel Hill because of the quality and passion of the professors and the ability to create a meaningful community with my cohort that will last throughout my career.
---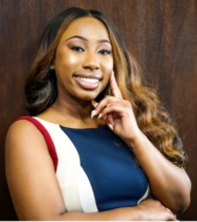 Bryanna Bryant
Atlanta, GA
I chose school counseling because I believe that students need to be reassured socially, emotionally, and academically which is why I am passionate about building upon the success and fulfillment I have already experienced. My goal is to help others see the value they possess and the impact they can have on the world. I chose UNC because of its distinguished academic excellence and accelerated program.
---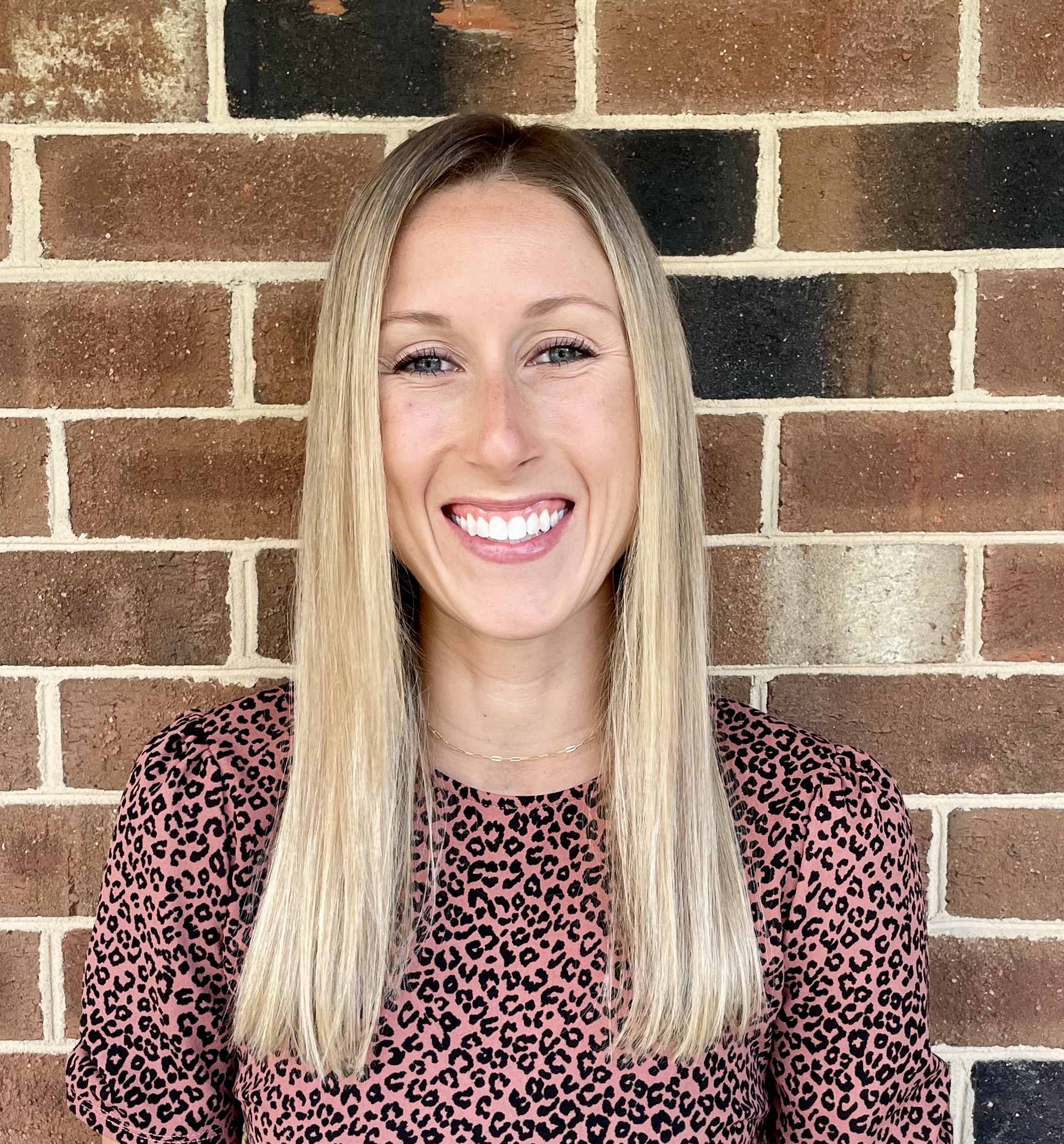 Selden Cochrane
Virginia Beach, VA
I was a teacher for eight years before beginning the school counseling program at UNC. I chose to go back to graduate school because I saw the need for knowledgeable and genuine counselors. I hope to be a trusted adult to the students I serve as they navigate their academics and experiences. Chapel Hill's accelerated program allows me to make this transition in career quickly, while learning from such skilled faculty members. I am excited to be a Tar Heel!
---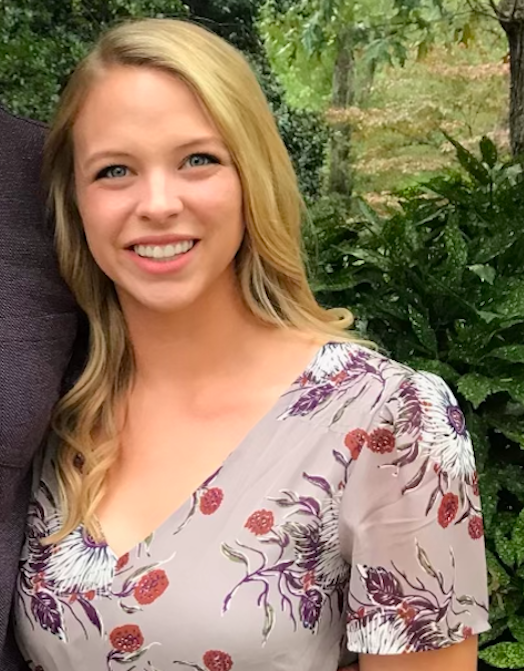 Summer Debnam
Morganton, NC
After working for several years in maternal and child health, I chose to pursue school counseling in order to work more directly with youth and help support students' growth academically, socially, and emotionally. I am excited to pursue a career that focuses on advocating for and helping to empower students to reach their greatest potential. I chose UNC for the program's strength-based counseling approach and the accelerated cohort model.
---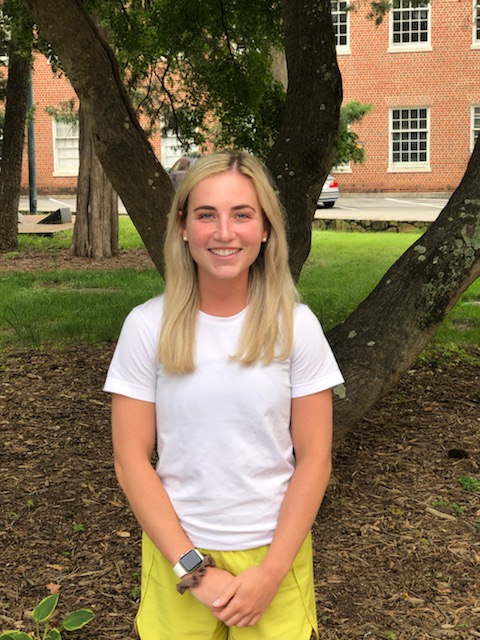 Andrea Fraiman
Baltimore, MD
After teaching in an elementary school for three years, I discovered my passion for helping students reach not only their academic goals, but also their social emotional goals. I believe that all students have positive attributes that can be used to achieve their goals. I choose UNC because of their high focus on strength-based counseling and their accelerated program.
---
Hope Hickman
Shallotte, NC
I have always known I want to work with children to help them along the ups and downs of growing up. School counseling gives me the perfect opportunity to help many children from various backgrounds and make a positive impact on their lives from a young age.
---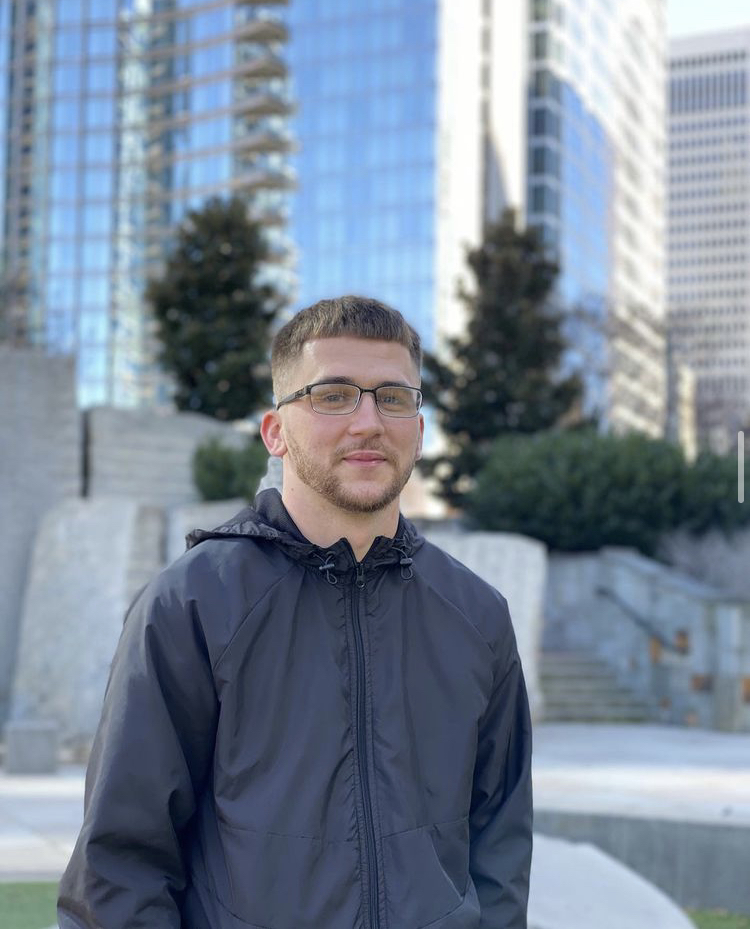 Christopher Hill
West Palm Beach, FL
I chose school counseling because I wanted to make a bigger impact on students' lives. After working as an exceptional children's & Inclusion teacher for over two years at A.L. Brown high school in Kannapolis, North Carolina, I discovered that many students face significant challenges on a day-to-day basis that impact their mental and physical health. Being a school counselor will allow me the opportunity to work with students more directly and help them grow into positive and impactful members of society.
---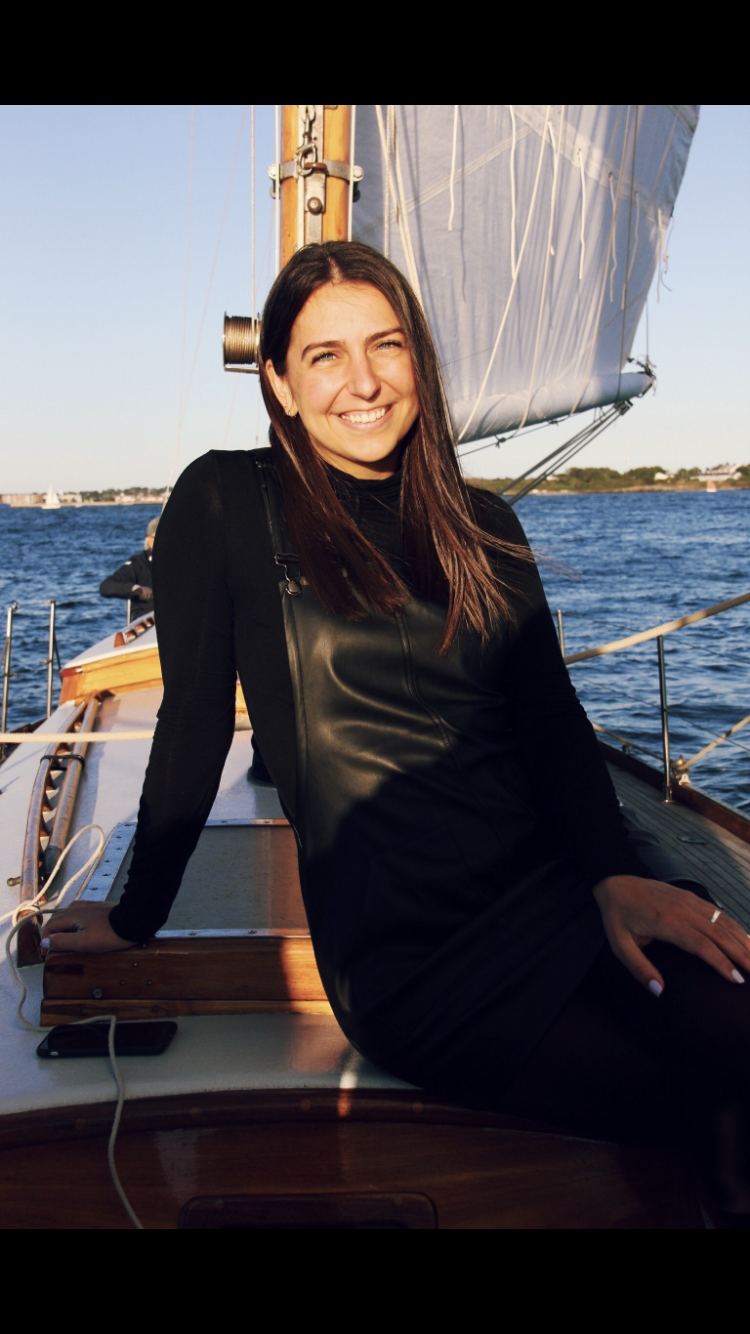 Ellen Hirsch
New York, NY
I chose School Counseling because I'm looking to help students navigate social/emotional issues, set goals, and identify their strengths. I'm excited to transition to a role that centers mental health and growth!
---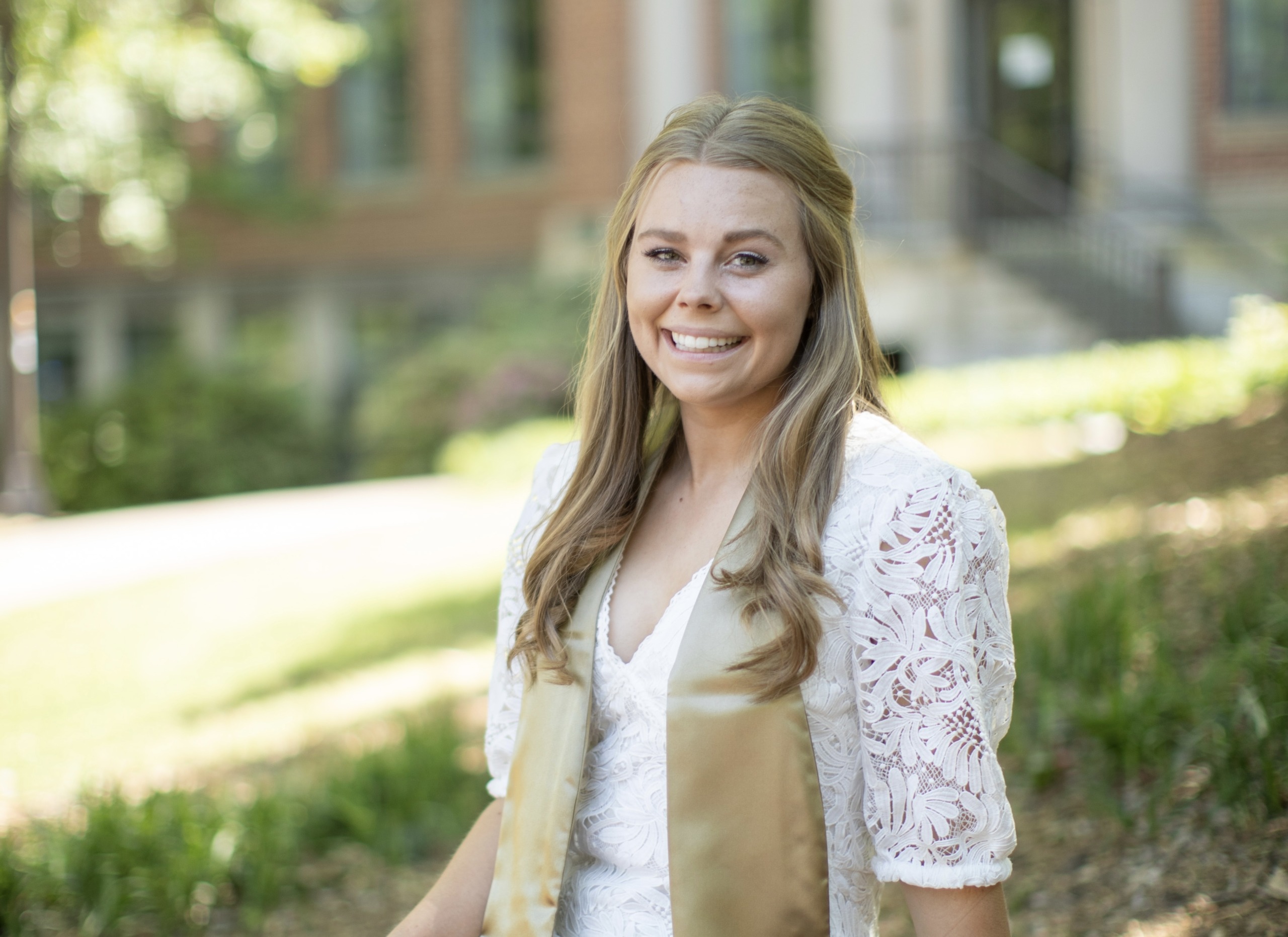 Michaela M. Hogan
Apex,NC
I chose school counseling because I believe that every student has the power within themselves to thrive. I want to be a guide in their "Hero's Journey" to discover and employ that power!
---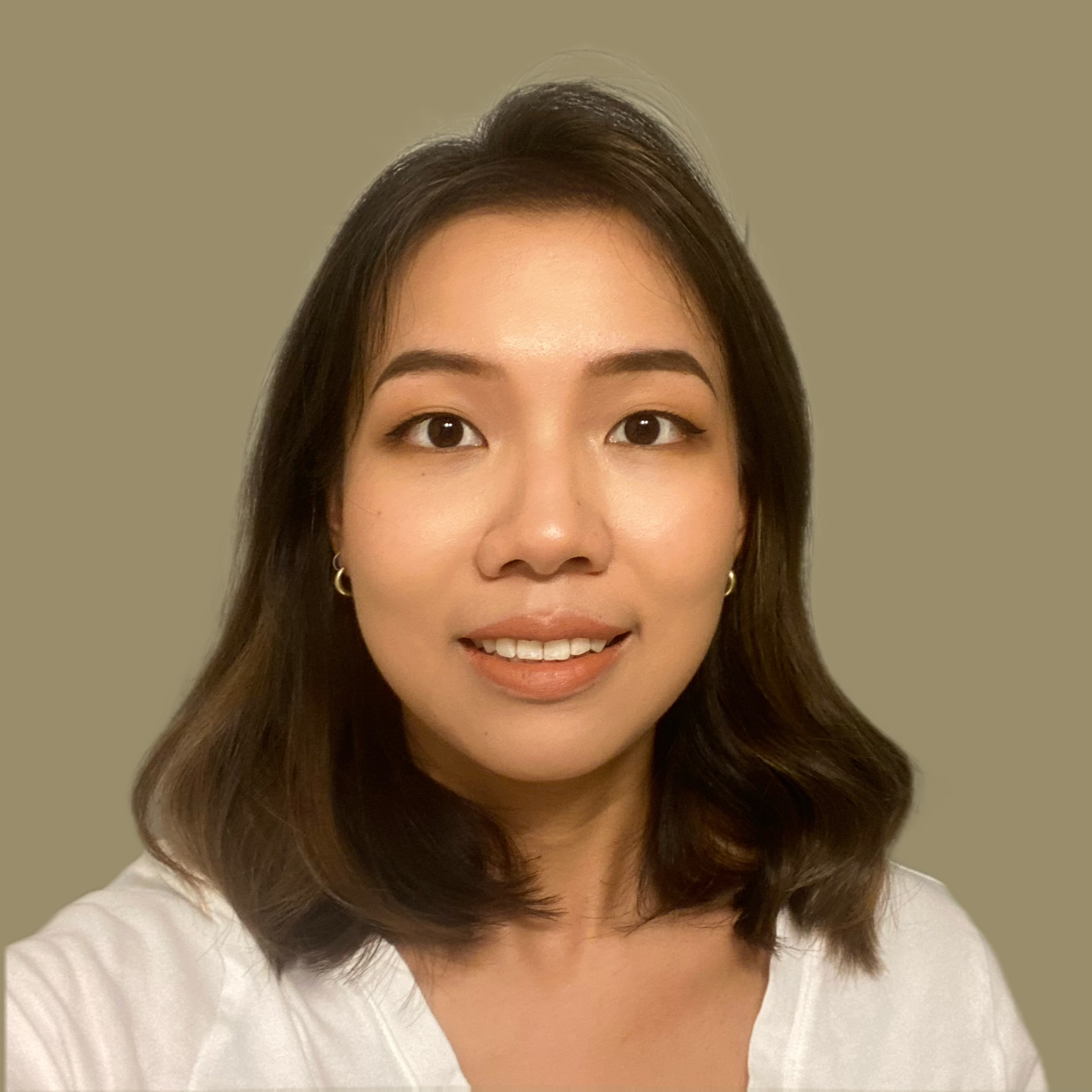 Yi Huang
Chengdu, China
I want to be a school counselor because I want to know deeply what my students need. I want to become someone who understands children as individuals with beautiful souls and perhaps complicated life stories. It is my biggest passion to become an available and supportive resource for children whenever they need it. I chose UNC because it has what I need to become a professional school counselor, and its previous cohorts' testimonies have shown me that this program is exactly what I was looking for.
---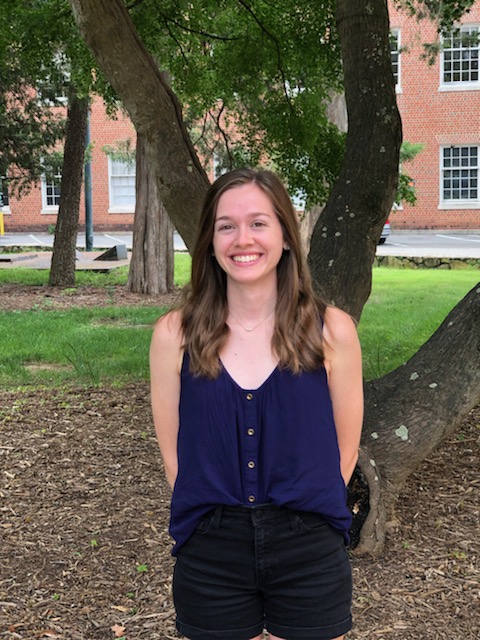 Rebekah Lester
Durham, NC
I chose school counseling because I've seen firsthand how school counselors impact the personal and academic wellbeing of students. Coming from a previous college advising job, I have been inspired to do this work after watching the dedication and creativity of my school counseling coworkers. School counseling allows me to bridge my interests of working with students and families while also serving the greater community, and I am excited to pursue this career through UNC's School Counseling Program.
---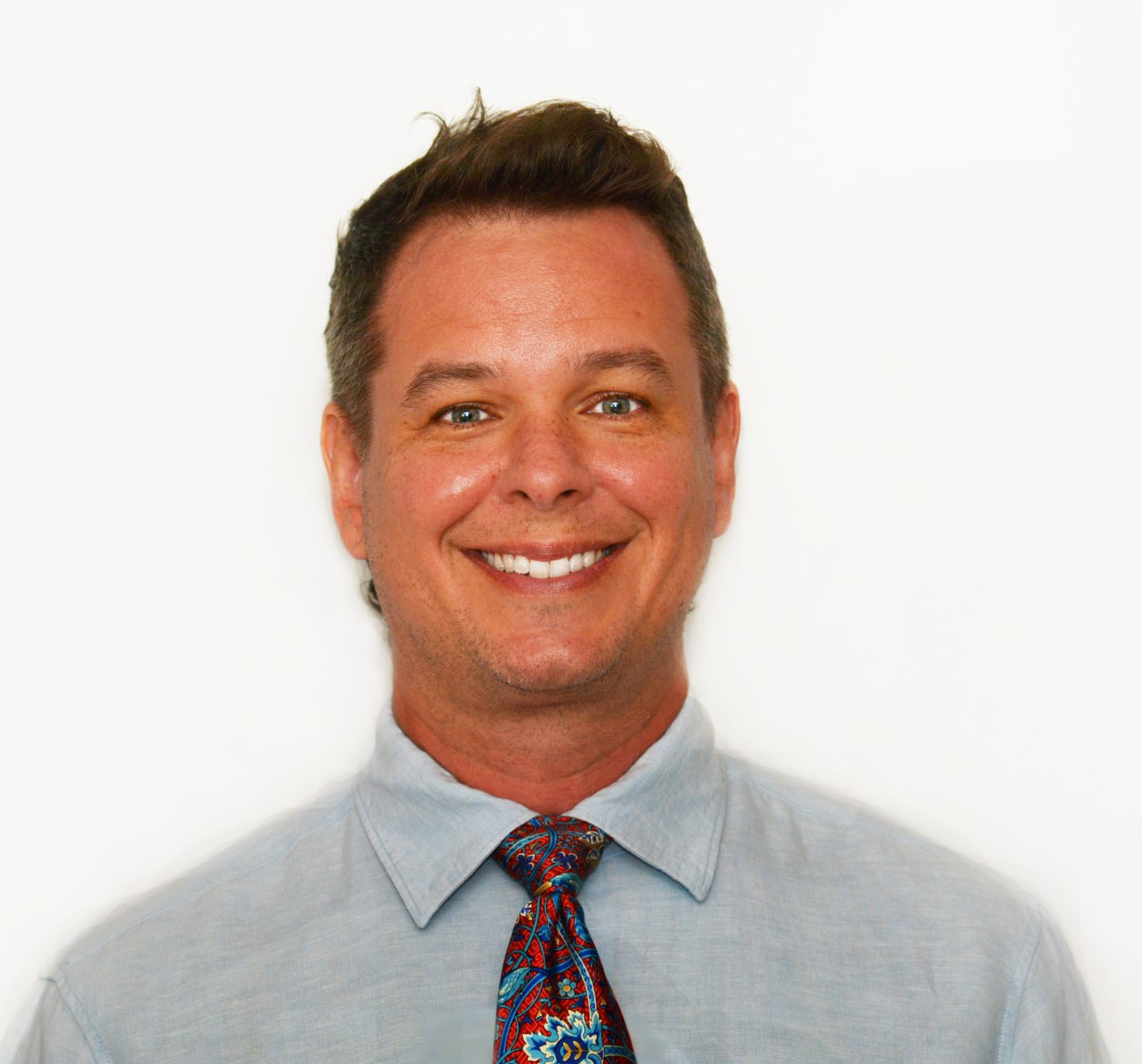 Joey Nix
Raleigh, NC
I chose school counseling because of the students whose needs go beyond the classroom. I want to help them find their strengths and follow the path to being their best selves. My goal as a school counselor is to ensure every student finds success in their academic and individual pursuits.
---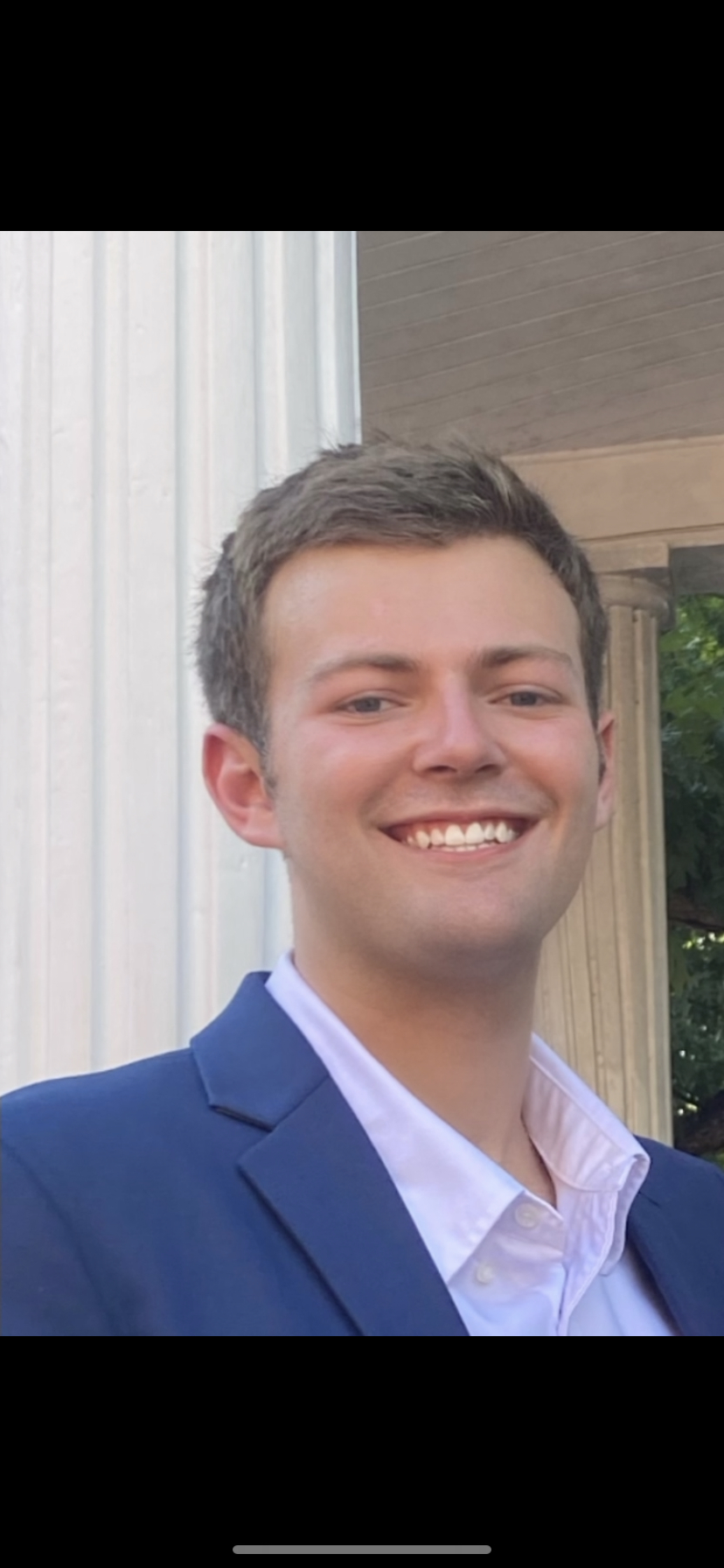 Spence Perry
Elon, NC
After over five years of working with youth for a non-profit, I am ecstatic to start my career as a school counselor. I chose school counseling because it not only allows me to help foster a fun & safe learning environment for students, but it also allows me to engage directly with youth. I love creating bonds with children and being someone that helps them grow mentally and spiritually.
---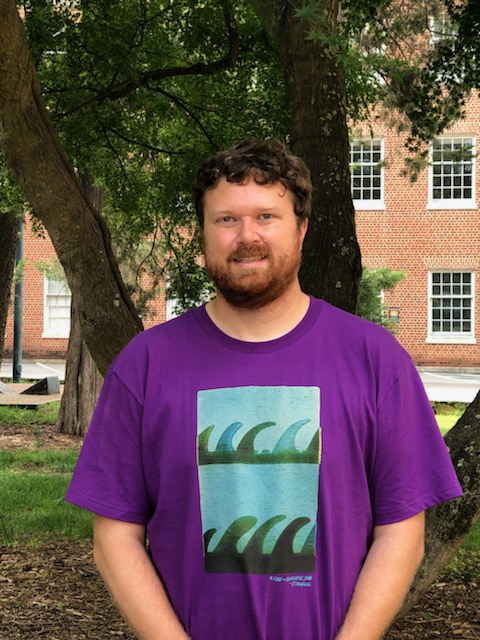 Justin Pini
Hillsborough, NC
I want to be a school counselor because I enjoy helping young people identify their strengths and supporting them on their personal and educational journeys. The school counseling profession will also allow me to work on both an individual and systemic level as an advocate for students who have historically been left behind.
---
Emily Schofield
London, England
While student teaching, I was able to see first-hand the impact that a passionate and knowledgeable school counselor can have on an entire school community. UNC's School Counseling program will provide me with the tools I need to help all students grow personally, socially, and academically.
---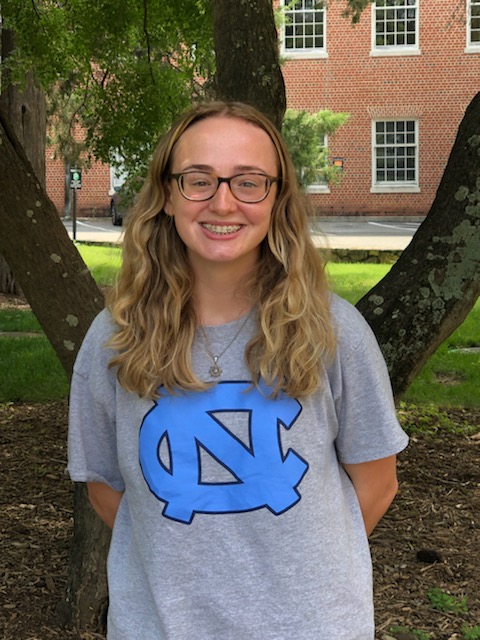 Kayla Vance
Lynchburg, VA
I chose school counseling because I have a passion for working with youth and want to help them achieve their goals, serve as a support system for them throughout their development, and advocate for future generations. I love the strengths-based approach that UNC's program uses and am excited to have the opportunity to intern for a full school year!
---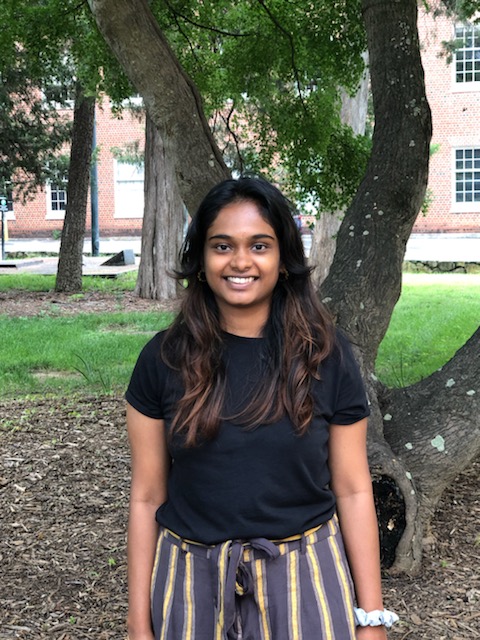 Simran Vuppala
Bengaluru, KA
I chose school counseling because I believe that what is needed in many schools are counselors that can actually make the lives of students better. Students need a voice and someone that's there to advocate for them, and I would love to be a part of that. The strength's-based program, and year-long internship is what really stood out to me and brought me here at UNC.