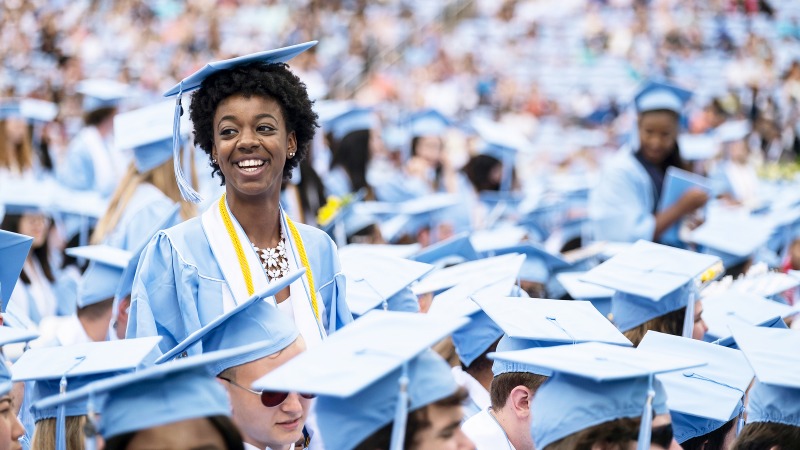 Each May, the UNC School of Education sends its graduates into classrooms, schools, institutions of higher education, education organizations, and more — across North Carolina and the U.S., and around the globe — to make the world a better place through education. The members of the Class of 2021 will create positive impact in the lives of their students and the communities in which they live. They will work to solve education's most pressing and persistent problems. They will innovate. And they will do all of this to ensure every learner has the opportunity to reach their maximum potential. The Class of 2021 will Propel the World.
UNC School of Education graduates have the opportunity to participate in an in-person, ticketed ceremony on Saturday, May 15, in Kenan Stadium on the campus of the University of North Carolina at Chapel Hill. Learn more about Carolina's Commencement 2021 ceremonies.
Meet the UNC School of Education Class of 2021 below.