The UNC School of Education honored five faculty members at a Celebration of Scholarly Excellence, with three being named to endowed professorships and two named as distinguished scholars.
The announcements were among the recognitions made at a Sept. 1 event at the Carolina Club, with faculty, staff, alumni and donors in attendance.
"Our students are fortunate to have teachers and mentors who are leading researchers in their fields of study," Dean Fouad Abd-El-Khalick said at the event. "The colleagues we honor today as endowed professors and endowed scholars are at the leading edge of innovative research in their respective fields, forging ahead with impactful studies and applications in critical areas of educational research."
Faculty being recognized for being named to endowed professorships were Dionne Cross Francis, Thurston "Thad" Domina, and Sherick Hughes. Faculty named as Donald & Justeen Tarbet Distinguished Scholars were Matthew Bernacki and Kihyun "Kelly" Ryoo.
It is believed that Hughes being named as a Samuel M. Holton Distinguished Professor marks the first time a Black male has been named to a School of Education endowed professorship.
"We are fortunate that the School of Education has a number of endowed professorships — an indicator of the support we enjoy and the careful stewardship of those endowment funds over the years," Abd-El-Khalick said. "What is especially rewarding is to see accomplished and deserving scholars receive the recognition and additional support that these endowments help provide."
Also recognized at the event were winners of the 2021 School of Education Inaugural Teaching Excellence Awards — Lora Cohen-Vogel and Brian Gibbs — and the 2021 School of Education Staff Excellence Awards — Patricia "Trish" Harris and Jia Heiny.
Following is more about the five faculty members named to endowed professorships and as Tarbet Distinguished Scholars:
Dionne Cross Francis
Joseph R. Neikirk Professor
Dionne Cross Francis, Ph.D., is a leading scholar and teacher educator in mathematics education.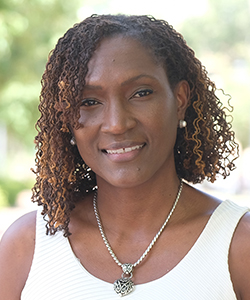 Her work is focused on investigating the relationships among psychological constructs and how the interplay between these constructs influences teachers' instructional decision-making prior to and during the act of teaching, in particular while teaching mathematics.
Her research — which has been supported by state and federal funding, including the National Science Foundation, totaling several million dollars — has informed the design and implementation of professional development initiatives nationally and internationally.
Cross Francis's impact in the field of mathematics education is reflected in numerous awards and honors. She was awarded the national K-12 Promotion of Education Award from the 2014 Women of Color STEM Conference for promoting STEM education for women and minorities; the Oak Ridge Associated Universities' Junior Faculty Enhancement Award; the American Psychological Association Division 15 Early Career Award; and the University of Georgia's Young Alumni Award.
Cross Francis holds a bachelor's degree in mathematics from the University of the West Indies, Jamaica, and a Ph.D. in educational psychology from the University of Georgia. She is also a recipient of a Fulbright award to Ghana, where she is spending the 2021-2022 academic year.
Scholars in the field value her dissemination of findings to both research and practitioner audiences, and commend her unique integration of social-emotional constructs into mathematics instructional practice.
While at Indiana University's School of Education, she was honored with the Students' Choice for Excellence in Teaching Award, the Graduate Student Mentoring Award, and the Trustee's Teaching Award for her work with pre-service teachers and graduate students.
She is co-editor and co-author of two books, "Research on Teacher Identity: Mapping Challenges and Innovations" and "Teachers' Goals, Beliefs, Emotions, and Identity Development: Investigating Complexities in the Profession."
Her research has been published in top journals in the field, including Journal of Mathematical Behavior, Journal of Mathematics Teacher Education, Teacher College Record, Educational Studies in Mathematics, and Teaching and Teacher Education.
The Joseph R. Neikirk Professorship was established by the late Joseph Randolph Neikirk ('50 A.B.Ed.) in 1993. Neikirk worked for Norfolk Southern Corporation and retired as vice chairman. The Joseph R. Neikirk Professorship provides teaching and research support to a faculty member in the UNC School of Education.
Thurston Domina
Robert Wendell Eaves Sr. Distinguished Professor in Educational Leadership
Thurston "Thad" Domina, Ph.D., has spent more than 20 years documenting educational inequalities and looking for educational policies and strategies that help to create a more just, equitable, and inclusive society.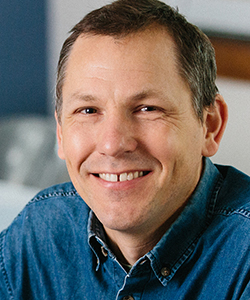 Domina joined Carolina's School of Education in 2015. He earned his Ph.D. in sociology, with specializations in educational sociology and educational policy, from the Graduate School and University Center, City University of New York. He received his B.A. in social studies from Wesleyan University.
Over the course of his career, he has studied every education level, from early childhood education to undergraduate college education, using a range of analytical tools to understand how families influence children's educational opportunities, the ways schools accommodate learners' diverse needs, and the consequences of educational experiences for child development and the transition to adulthood.
Domina's work focuses on the complex relationship between schools and social inequality. Among his foci, he has studied "Algebra-for-All" and "College-for-All" interventions, implementation of free and reduced lunch policies, and college readiness and preparation programming. Using sophisticated quantitative methods, he has shown how some of these policies and practices have ended up reproducing, rather than diminishing, educational inequalities among students.
His scholarship is consistently published in the top journals in education and educational policy, as well as sociology and developmental psychology. His scholarly leadership has landed him the co-editorship of Educational Researcher, a flagship journal of the American Educational Research Association, and one of the most widely read and highly cited of the most impactful educational journals.
Domina has been described as a central figure in the sociology of education, with work that excites the field.
His work has been supported by the National Institutes of Child Health and Development, the National Science Foundation, and the Spencer and W.T. Grant Foundations, among others. Across his career, he has been a principal investigator or co-principal investigator on projects awarded more than $12 million in funding.
The Robert Wendell Eaves Sr. Professorship in Educational Leadership was established by Robert Eaves Jr. ('58 B.S.B.A.) in honor of Robert Wendell Eaves Sr. ('28 A.B.Ed.), a lifelong educator who worked as a teacher and principal before serving as executive secretary of the National Education Association's Department of Elementary School Principals.
Sherick A. Hughes
Samuel M. Holton Distinguished Professor
Sherick A. Hughes, Ph.D., is one of the pre-eminent scholars of critical race studies and Black education and social context of schooling in urban and rural settings.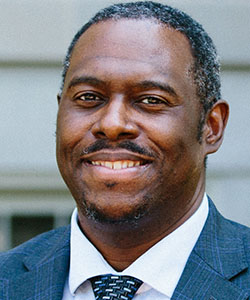 He has spent more than 20 years investigating and addressing equity issues at the intersection of theory, policy, and practice, and he has applied a variety of research methods that inform international dialogues on how inequitable social structures are developed, reproduced, and resisted — including the processes of learning and unlearning intergroup biases.
Hughes earned his Ph.D. in education from UNC's School of Education. He also holds an M.P.A. degree from UNC's School of Government, and an M.A. in communication studies from Wake Forest University. He received his B.A. in communication studies from UNC-Wilmington.
Since joining the School of Education in 2012, Hughes has published two lead-author books, 11 book chapters, and 18 peer-reviewed articles in prominent journals in his field. His 2012 and 2017 books received a 2014 American Educational Studies Association Critics' Choice Book Award, and 2020 Society of Professors of Education Book Award respectively.
Hughes's contributions to the academy were recognized by the American Educational Research Association in 2016 when he received one of the association's highest honors, the Distinguished Scholar Award.
Hughes's work centers primarily on critical race studies and Black education and has been funded by the William T. Grant Foundation. He is also recognized as an expert in qualitative research methodology, specifically autoethnography.
His work is changing the way scholars perceive autoethnography as a research methodology. In particular, scholars have applauded the novel perspectives offered by autoethnography, particularly for members of historically marginalized communities.
Hughes is also the founder and director of the Interpretive Research Suite and Carter Qualitative Thought Lab, and the founder and co-director of the Graduate Certificate in Qualitative Studies, both housed in the School of Education.
The School of Education now has two Holton Professors, Hughes and Lynda Stone.
The Samuel M. Holton Distinguished Professorship was established to attract or retain a distinguished teacher and scholar to the UNC School of Education whose scholarly work concentrates in either the history of education or the philosophy of education. The late Sam Holton served on the faculty of the UNC School of Education from 1948 until his retirement in 1987. He was chair of the social foundations area, supervised the dissertation research of more than 50 doctoral candidates, and received several teaching awards.

Matthew Bernacki
Donald & Justeen Tarbet Distinguished Scholar
Matthew Bernacki, Ph.D., is an expert in educational psychology and learning sciences.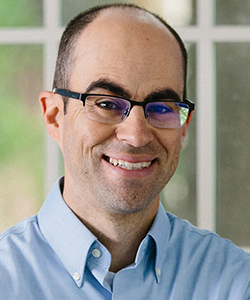 His research focuses on students' motivational and metacognitive processes when learning with technology; the development of interventions and software to promote effective learning strategies and motivation to learn; and the development of learning materials and environments that personalize learning to students' interests.
Bernacki received a Ph.D. in educational psychology from Temple University, and holds an M.S.W. in social work from Temple, as well as an M.S. in experimental psychology and a B.S. in psychology from St. Joseph's University. He joined the School of Education in 2018.
He has led and co-led multiple studies funded by millions of dollars from the National Science Foundation that apply learning theory and analytics to improve STEM education, and to study how students learn in digital environments. In each project, he led efforts to develop students' learning skills through the digital "Science of Learning to Learn" training program, and developed behavior-based prediction models that use students' activity in their learning management system course site to provide real-time alerts and feedback to struggling students before they begin high-stakes exams.
With recent support from the National Science Foundation, he is developing a digital platform to enable students to pose and solve algebra problems that are personalized to their aspirational STEM careers and out-of-school interests.
His body of work includes 30 peer-reviewed articles, with 11 as lead author. His articles have appeared in some of the most prominent journals of educational psychology and related fields. His co-authored articles similarly have appeared in highly ranked, high-impact journals of educational psychology, as well as mathematics and science education.
Bernacki's work is recognized in the field as cutting edge, bridging educational psychology and the learning sciences to carefully craft and study the efficacy of learning environments, using sophisticated and creative methodologies.
Kihyun "Kelly" Ryoo
Donald & Justeen Tarbet Distinguished Scholar
Kihyun "Kelly" Ryoo, Ph.D., specializes in designing technologies to promote science learning for historically underserved students, particularly students who speak English as a second language.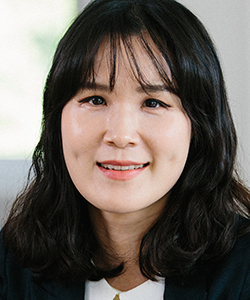 Ryoo received her Ph.D. in learning sciences and technology design, with a specialization in science education, from Stanford University. She also earned her M.A. degree in learning, design, and technology from Stanford. She received a B.A. in health education with a secondary teaching credential in health education from Ewha Womans University in Korea. She joined the School of Education in 2012.
Through collaboration with Title I middle schools, she has worked to design and integrate innovative technology into science classrooms to improve public education for students and their teachers.
Among other exciting projects, Ryoo has worked to develop and evaluate interactive visualization technologies for teaching science. Supplementing or replacing lectures by teachers, these technologies – which include web-based animations, simulations, and models – are designed to be engaging for all students, but particularly for emergent bilingual students.
Ryoo has extensive experiences in design thinking, technology design, and science education as a designer, teacher, curriculum developer, and researcher. She and colleagues from the UNC Institute for the Environment are currently engaged in research for Iterative Design to Engage All (IDEA) Learners, a teacher-scientist collaboration project funded by the NIH Science Education Partnership Award.
Over the next five years, Ryoo and a team of scientists and science educators will use design thinking and design-based research to engage high school STEM teachers in iterative processes of developing, testing, and revising curricula for their students — particularly those from economically disadvantaged communities — to introduce biomedical science and career opportunities.
Among her awards, in 2014, Ryoo was named a National Academy of Education/Spencer Postdoctoral Fellow, one of 25 early-career scholars from around the world chosen for the award. In 2015, she was selected by the National Association for Research in Science Teaching to receive the Jhumki Basu Equity Scholars Award. In 2016, she won a prestigious National Science Foundation Early Career Development Grant. Much of her scholarship has been published in the leading science education journal, the Journal of Research on Science Teaching.
The Tarbet Endowment for Faculty Support was made possible by gifts from the estate of the late UNC School of Education faculty member Donald Tarbet and his wife, Justeen. This endowment provides support to promote and enhance the scholarly activities of faculty members in the School.