Educators, families, and students need to be actively involved in implementing new programs aimed at making schools safer places, according to a report from a task force of the American Psychological Association.
The APA conducted a survey of nearly 15,000 educators, school practitioners, administrators, and other school employees across all 50 U.S. states and Puerto Rico, finding that many teachers reported experiencing verbal harassment or threatening behavior from a student or parent of a student.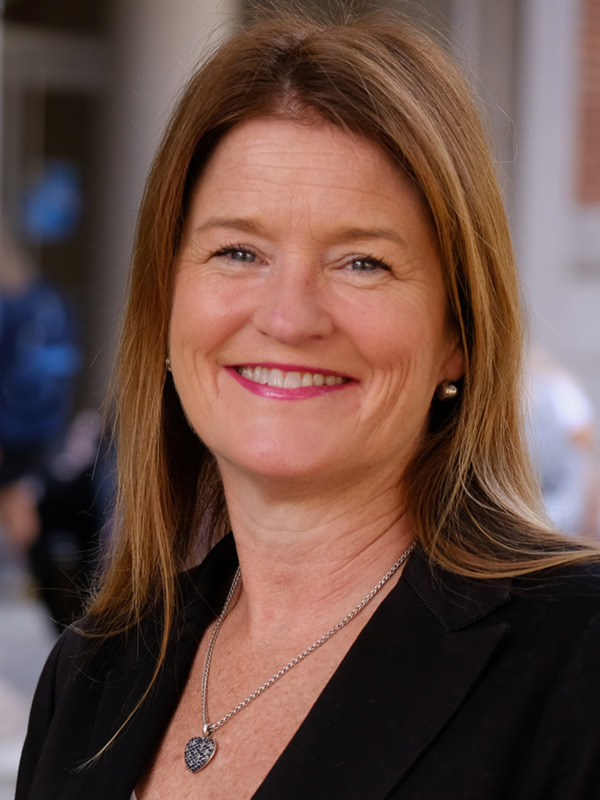 The survey results have received coverage from national media outlets, including NBC News, Education Week, and National Public Radio.
Dorothy Espelage, the William C. Friday Distinguished Professor of Education at the UNC School of Education and a member of the APA Task Force on Violence Against Educators and School Personnel which conducted the survey, appeared on National Public Radio's "1A" program on April 7 to talk about the survey and the task force recommendations.
Espelage, who has studied school-based violence and bullying for more than 25 years and has developed comprehensive programs to reduce violence in schools, told "1A" that schools and school districts need to make sustained efforts to involve teachers, students and families in implementing violence prevention programs.
The APA task force is calling for more resources and programs, including a call for more support from Congress, that can help improve school climates.
But, too often, Espelage told "1A," new programs are seen by teachers as "add-ons" that take them away from their other responsibilities and are not given enough time and effort to be successful.
"That's my biggest fear," Espelage told "1A." "We can ask for all these resources, but if we are not prepared to do this deep integration and have the teachers' voice and the parents' voice and make sure that we really, really do have an eye toward all school members contributing to these resources, we're going to fall short.
"Too many times school-based programs fail because of that lack of really thinking through 'How can we make this really stay and stick?"'
Survey results
The APA task force survey asked educators about their experiences with threats of violence — including verbal harassment, threats or cyberbullying — from students, parents/guardians, colleagues and administrators, as well as physical violence from students. Data were collected from July 2020 to June 2021, while many schools were operating in online or hybrid modes due to the pandemic.
One out of every three teachers (33%) reported at least one incident of verbal harassment or threatening behavior from a student, and 29% reported at least one incident from a parent of a student. The numbers were even higher for school administrators: Approximately 37% reported at least one incident of harassment or threat of violence from a student and 42% reported the same from a parent.
In response to the survey findings, the task force offered recommendations to address violence against school personnel, including:
Supporting the mental health of school personnel as well as students and promoting trauma-informed practices.
Enhancing school organizational functioning by including educators' voices in decision-making.
Increasing school capacity by meeting the professional development needs of educators and school personnel and addressing the socio-emotional and mental health needs of students.
Providing research-based systemic training to prevent school violence and reducing the use of zero-tolerance policies in response to troubling behavior, a practice that has not been found to reduce infractions.
Improving preparation programs for educators by providing more training to help better understand and address the social-emotional needs not only of students but of themselves and other educators.
The task force issued a technical report that included a list of actions that could be taken by Congress, including enacting bills being considered and funding priorities that could help address the issues identified by the survey. The report is available here.
Members of the task force participated in a congressional briefing to present the findings and the requests. The briefing is available on YouTube here.
Other members of the APA task force were Susan D. McMahon of DePaul University, Eric M. Anderman of The Ohio State University, Ron Avi Astor of the University of California, Los Angeles, Andrew Martinez of the Center for Court Innovation, Linda A. Reddy of Rutgers University, and Frank C. Worrell of the University of California, Berkeley.
National co-sponsoring organizations included the National Education Association, American Federation of Teachers, National Association of School Psychologists, National Association of School Social Workers and the School Social Work Association of America.
Media coverage
Among the media coverage: