The School of Education has honored four alumni at its 18th annual Distinguished Alumni Awards Dinner.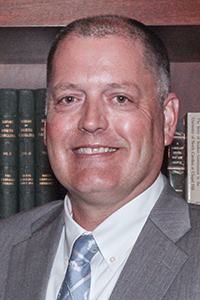 Honored at the Oct. 5 event were Greene County Schools Superintendent Patrick Miller (B.M.Ed. '93), Wake County Public School System's Assistant Superintendent for Equity Affairs Rodney Trice (Ed.D. '06), school counselor Barbie Garayúa-Tudryn (M.Ed. '13), and teacher Sallie Senseney (UNC-BEST '10).
Patrick Miller, superintendent of Greene County Schools, was honored with the Alumni Achievement Award. Miller is the 2019 A. Craig Phillips Superintendent of the Year, having served as superintendent in his native Greene County since 2008.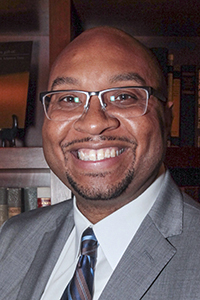 Miller earned his bachelor's degree in music education at Carolina in 1993 and went to work that year as a choral music and theatre arts teacher at Greene Central High School. While working as an educator, Miller earned master's and doctoral degrees from East Carolina. After completing his North Carolina Principal Fellowship in 2005, he was named principal at West Greene Elementary School.
Under Miller's leadership, the Greene County school system has seen a graduation rate increase to 94.9 percent, the fifth highest in the state. Additionally, 91 percent of teachers in Greene County met or exceeded growth expectations on state assessments in 2016-17.
Miller initiated a comprehensive STEM Program PK-13 which has helped the district substantially raise academic achievement. Greene County Schools also was named one of 25 national models of Innovative Successful Practices by AASA/Successful Practices Network in September 2018.
Rodney Trice, assistant superintendent for equity affairs for the Wake County Public School System, was honored with the Distinguished Leadership Award.
Trice was named to his current position in 2014. Prior to that he served with the Chapel Hill-Carrboro City Schools as executive director for curriculum, instruction and technology and later as associate superintendent for student and school services and equity oversight.
A native of Michigan, Trice earned a bachelor's degree in biology from Morehouse College in 1998. While teaching physics in Detroit Community High School, he earned a master's degree in educational leadership from the University of Detroit Mercy. He came to North Carolina to help open Cedar Ridge High School in Hillsborough in 2002, then joined the N.C. Department of Public Instruction as a policy advisor.
He earned his doctorate in educational leadership from Carolina in 2006.
In his role at Wake County, Trice has established a team of six that provides equity coaching, consultation, and support to all Wake County schools.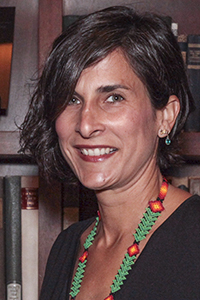 Barbie Garayúa-Tudryn, a school counselor for Frank Porter Graham Bilingue, the bilingual counseling program she designed for Chapel Hill-Carrboro City Schools' first dual-language school, received the Excellence in Education Award.
Garayúa-Tudryn is a native of Puerto Rico who earned a bachelor's degree in journalism and Latin American politics from the University of Massachusetts. After homeschooling her children, she earned a Master's of Education degree in school counseling from the School of Education.
In the school counseling program, she won the Galassi-Brown Social Justice and Advocacy Award in 2013.
At Chapel Hill-Carrboro City Schools, Garayúa-Tudryn leads a variety of school system teams, coordinating collaborations and community projects. She received 2014 and 2018 Student Services Educator of the Year awards from the school district.
In 2013, she founded the group "Mariposas" for Latinx fourth- and fifth-grade female students and their families, a program that focuses on issues involving race, immigration, gender, and sexual justice, and addresses social emotional health, academic agency, and civic engagement.
She also serves as an advisory board member, speaker and writer for the group Teaching Tolerance, a nonprofit that offers resources to help teachers educate students to be active participants in our democracy.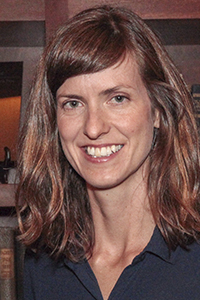 Sallie Senseney, a science teacher at her alma mater Mountain Heritage High School in Burnsville, was honored with the Outstanding Young Alumna Award.
Senseney graduated in 2010 with highest distinction from Carolina, earning a bachelor's degree in biology and teaching credentials through the UNC-BEST program. She earned her Master of Biological Sciences degree from Clemson University in 2017.
Senseney has twice received Yancey County Schools Excellence in Teaching recognition. In 2018, she was Mountain Heritage High School's Teacher of the Year. She serves as science department chair, instructional coach, and co-sponsors the school's Ecology Club.
Earlier this year, Senseney won a Burroughs Wellcome Fund Career Award for Science and Mathematics Teachers, a five-year, $175,000 grant to improve STEM throughout Yancey County Schools. She's using the award to create an Innovation Lab at her school, strengthen science instruction by providing professional development to K-12 teachers throughout Yancey County schools, and integrate science teaching into the internship program at her school.